In July 2020, KAUST welcomed Hewlett Packard Enterprise (HPE), a global leader in enterprise technology, as the newest corporate tenant in the KAUST Research and Technology Park (KRTP).
"We're delighted to have HPE join our research park," said Dr. Kevin Cullen, KAUST vice president of Innovation and Economic Development. "This collaboration will result in technological advancements that will benefit KAUST, the Kingdom and the world, and further establish KAUST as a platform for innovation by translating research into impact."
A Deep-Tech Hub
The KRTP provides a future-focused environment for technology-based businesses to access the University's state-of-the-art laboratories, faculty and student talent, as well as its network of public workspaces and facilities designed for creative synergy and knowledge sharing. It also serves as a hub for technology and economic development, with experts ready to guide both established businesses and high-tech startups through to success.
In addition to providing R&D amenities, the KRTP fosters connections between its tenants, KAUST resources, and industries, resulting in a cross-disciplinary, deep-technology network with market access on both a national and global scale.
Hewlett Packard Enterprise at KAUST will strengthen a team of dedicated resident engineers who are part of the KAUST Core Labs and Research Infrastructure, and help perform day-to-day support for Shaheen II, the KAUST supercomputer. Shaheen II has delivered 4.9 billion computing hours to over 1,000 users, resulting in data used in 650 publications to date.
Facilities and Expertise
"Shaheen II is a critical asset not only for the KAUST research community, but also for the Kingdom," stated Dr. Justin L. Mynar, KAUST associate vice president for research, and executive director of the KAUST Core Labs. "It is currently used by 86 KAUST faculty members and 16 in-Kingdom organizations, including Saudi Aramco, King Fahd University of Petroleum and Minerals, and King Abdullah City for Atomic and Renewable Energy."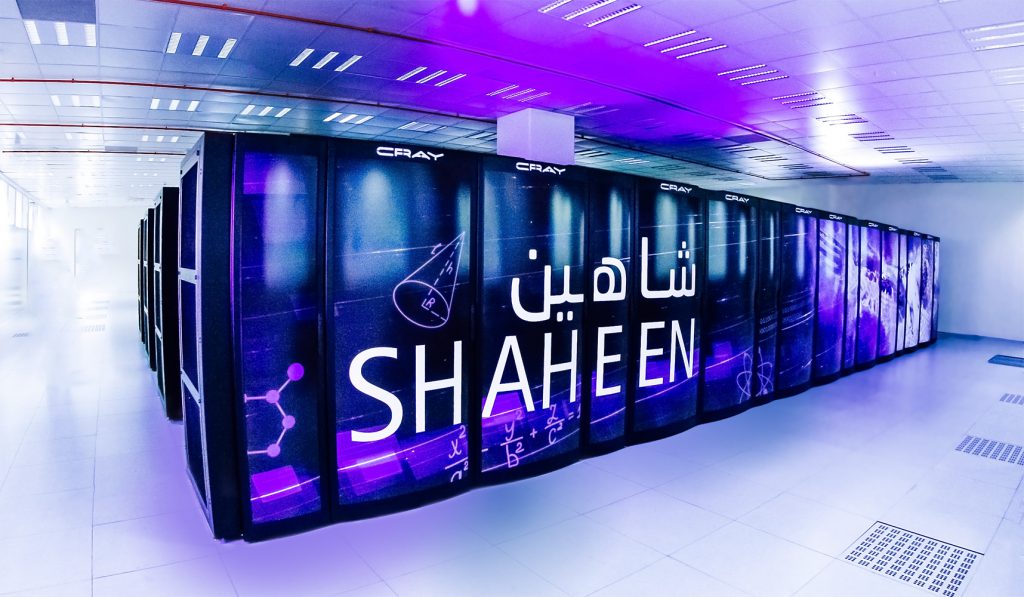 HPE will also provide expertise for ongoing and future projects, with additional R&D activities to include the distribution of in situ visualizations for weather and climate using unified data junctions developed at HPE's Cray EMEA Research Lab (serving Europe, the Middle East and Africa).
Additional future collaborations between HPE and KAUST will consist of a genome-wide association study through deep learning and distributed linear regression; large-scale experiments and analysis of dense linear algebra codes on different architectures and related publications; a deep analysis of combustion computational fluid dynamics; and distributed density-functional theory codes.
"In line with Vision 2030, KAUST high-performance computing solutions have resulted in significant scientific, economic and social advances through the provision of world-class computational systems and services," said Issa Alkhamees, managing director for HPE Saudi Arabia. "Through its partnership with HPE, KAUST will be geared up for the harvest-and-sustain phase to ensure that the benefits of its IT investment are realized."
Originally published on KAUST News
Related stories
KAUST Joins COVID-19 Open IP Access Framework
KAUST and the Industrial Clusters virtually sign National BioPark Memorandum of Understanding
KAUST and MODON Sign R&D MoU