KAUST is a great place to be an inventor
Here, research doesn't end with a completed study or even a published article. We encourage researchers to protect their inventions and put them on track for commercialization—so their ideas can make the greatest possible impact on the region and the world.
Technology commercialization is the process of bringing research outputs from the laboratory to the marketplace. It involves adding value to an invention through market intelligence, IP analytics, technical due diligence, technology development and industry engagement.
We support inventors at every stage of the technology development process. We also help inventors form startups based on their ideas.
With each new invention disclosed and each patent acquired, our portfolio of technologies that will benefit the region grows stronger. By disclosing your invention, you are not only contributing to your field and benefiting end users—you are helping KAUST fulfill its economic development mission.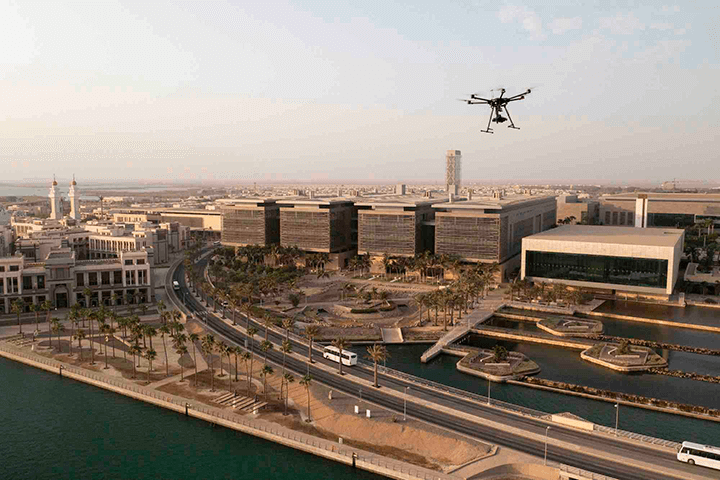 Learn about Technology Development at KAUST
The technology transfer and development process is not linear, but iterative. Generally, the process includes:
1- Research
Research in KAUST's laboratories leads to a discovery or invention. This could be a new process, device, composition or technology.
2- Disclosure
The KAUST inventor provides written notice of his or her invention to the technology management. This disclosure begins the technology management process. To avoid loss of rights, disclose your invention before publishing or publicly presenting your research.
3- Assessment
A technology manager reviews the disclosure, often conducting an interview with the inventor. The technology manager conducts prior art searches and market and technology assessments to determine the invention's novelty, marketability and commercial potential.
4- IP Protection
The technology manager may pursue protection of the invention. Protection may be sought both within the Kingdom and abroad, and it may take the form of patent, copyright, trademark, trade secret or contractual use restriction.
5- Development & Scale-Up
In cooperation with the inventor(s), the technology manager may work to refine, validate or otherwise develop the invention and create a proof of concept.
6- Commercialization
The technology manager works with the inventor(s) to determine the appropriate commercialization pathway and assess barriers to market entry, arriving at a go-to-market strategy. Some inventors can apply for KAUST Technology Development grants
7- Licensing
The technology manager identifies a qualified licensee and negotiates a win-win-win in support of the economic development mission of KAUST and the commercial benefit of the licensee and inventor.
8- Royalties
Royalties are distributed between KAUST and the inventor(s) according to the university's IP Policy.