KAUST Innovation Ventures supports founders and funds early-stage deep tech startups that are working to find solutions to our most pressing scientific and technological challenges. We manage a portfolio of homegrown KAUST spinouts and also international deep tech startup spin-ins.
The Fund aims to grow an innovation and technology investment community and attract international investors and VCs to the emerging Saudi technology ecosystem. We become a long-term strategic partner of these ventures through seed to early-stage investments.
KAUST Innovation Ventures is the last stage in the innovation to commercialization continuum at KAUST. Research moves out of the lab, through our Technology Transfer Office, into the Entrepreneurship Center and finally is assessed to receive investment by KAUST Innovation Ventures.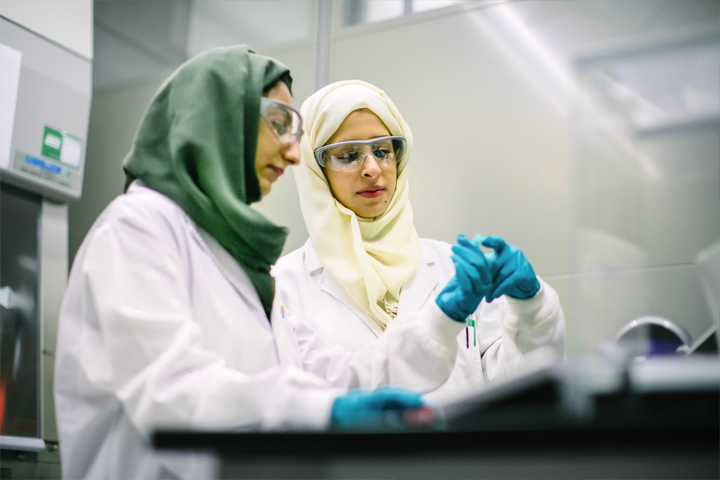 Investment Criteria
The most important factors in determining whether the KAUST Innovation Fund will invest in a startup include a large potential market, a superior product/technology, a strong team and a clear business plan. The Fund also assesses the extent to which the startup's technology is aligned with KAUST's main research areas and its potential impact on the region in terms of job creation and solutions to local problems.
Sectors We Invest In
Energy and environment, food and water, advanced materials, robotics/ICT and health.
Investments
KAUST makes venture capital investments in deep tech startups from seed (less than $200,000) to early-stage (up to $2 million).
Impact in Saudi Arabia
Job creation
Economy diversification
Ecosystem development