Small & Medium Enterprises (SMEs) contribute to the Kingdom's national prosperity, support many jobs in Saudi Arabia and play a central role in the economy. Nearly one million small businesses have strengthened Saudi Arabia's economic growth in recent years. KAUST recognizes SMEs as important employers that contribute to achieving the strategic objectives of Vision 2030.
As one of the Kingdom's leading universities, KAUST supports SMEs in areas related to research and development, innovation, economic development and continuing professional development.
تساهم المنشآت الصغيرة والمتوسطة في ازدهار المملكة وتوفر العديد من الوظائف. وتلعب هذه المنشآت دورًا رئيسيًا في الاقتصاد، الأمر الذي أكدته ما يقرب مليون شركة، ساعدت في تعزيز نمو الاقتصادي السعودي خلال السنوات الأخيرة. تدرك كاوست أهمية الشركات الصغيرة والمتوسطة كأرباب عمل ومساهمتهم في تحقيق الأهداف الإستراتيجية لرؤية ٢٠٣٠.
باعتبارها واحدة من الجامعات الرائدة في المملكة ، تدعم كاوست المنشآت الصغيرة والمتوسطة في مختلف المجالات المتعلقة بالبحث العلمي والتطوير والابتكار والتنمية الاقتصادية والتطوير المهني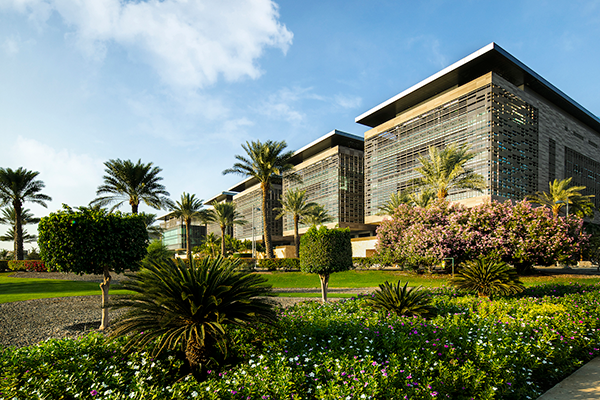 The Main Objectives of SME Innovation Services Are:
To promote industry-academia collaboration.
To help SMEs diversify, increase their customer base and reach new markets.
To increase employment within SMEs.
To promote innovation within SMEs.
To help SMEs access KAUST's capabilities and services, including:

State-of-the-art facilities.
Talent.
Research and scientific expertise.
Specialized training.
Intellectual property.
Funding opportunities.
من أهداف قسم خدمات الإبتكار للمنشآت الصغيرة و المتوسطة:
تشجيع التعاون بين الصناعة والأوساط الأكاديمية.
مساعدة المنشآت الصغيرة والمتوسطة على التنويع وزيادة قاعدة عملائها والوصول إلى أسواق جديدة.
زيادة فرص العمل داخل المنشآت الصغيرة والمتوسطة.
تشجيع الابتكار داخل المنشآت الصغيرة والمتوسطة.
مساعدة المنشآت الصغيرة والمتوسطة في الوصول إلى قدرات و إمكانيات توفرها جامعة الملك عبدالله للعلوم والتقنية بما في ذلك:

معامل ومرافق ذات مستوى عالي
المواهب
الأبحاث والخبرات العلمية
تدريب متخصص
الملكية الفكرية
فرص التمويل
Recently, KAUST completed a study on best practices in developing programs and initiatives that support SMEs in the Kingdom. (to download the survey click here)
Based on the findings, KAUST developed three main initiatives:
Knowledge Partnership Program.
SME Growth.
SME Capability Building Programs
مؤخراً استكمت الجامعة استطلاع عن أهم التحديات و تطلاعات المنشآت الصغيرة و المتوسطة من الجامعات البحثة.
و بناءً على الاستطلاع (لتحميل التقرير النهائي) تم تطوير ثلاث برامج تناسب متطلبات المنشآت الصغيرة و المتوسطة على النحو التالي:
الشراكات المعرفية
نمو المنشآت
برامج بناء القدرات