Detecting floods can be the link between city planning and saving lives in disaster relief situations.
For KAUST researchers turned entrepreneurs Ahmad Delwah, Edward Canepa and Moustafa Moussa, it's now their job.
They were students at KAUST when floods hit Jeddah in 2009, causing hundreds of casualties. Growing up in Mexico, Canepa had a firsthand experience of flood devastation in his own hometown.
As part of a team, they worked on research for flood and traffic monitoring. That research turned into a KAUST licensed technology.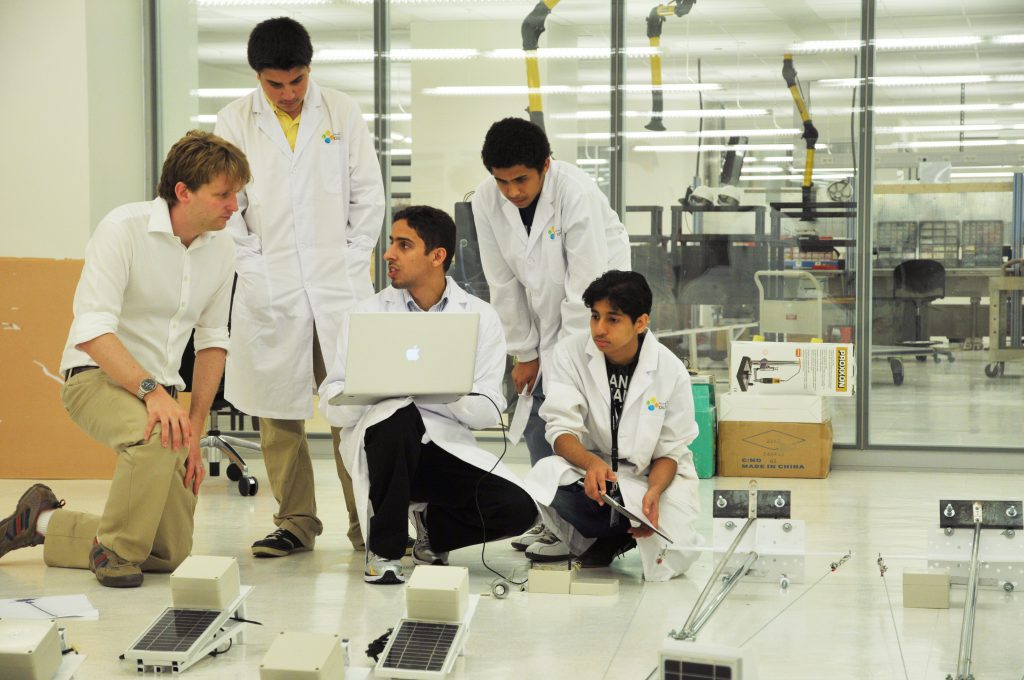 Their startup Sadeem came to be after a realization at the KAUST Entrepreneurship Center. It was the Hikma Accelerator Program that opened the door. They could create a unique, much needed solution for cities. Something that could save lives and potentially millions of dollars for governments.
The business Sadeem, which in Arabic means nebula, has a layered meaning. Just like a nebula's cluster of stars that glow from the sun, Sadeem gets its "star" power from solar panels connected to its sensor nodes. It's the first of its kind: a solar powered urban flood and traffic monitoring system.
And just like the sun shining on nebula, Sadeem the company has also gotten some time in the spotlight.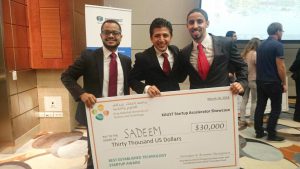 In 2016, they were ranked #13 in Forbes Middle East list of "50 Most Promising Startups," and they took home first place winnings in KAUST's Accelerator Showcase.
The team is now at the KAUST Research Park, and their story has come full circle as they move forward with building their company.
As Moussa says: "We're trying to give back to the places that we came from….KAUST supported us through the journey, and we got a PhD from KAUST….so it makes sense to give back in this way."
To learn more about Sadeem, visit their website: https://www.sadeemwss.com