KAUST Startup Accelerator Programs
Apply for a startup accelerator to take your technology or business idea to the next level. The KAUST startup accelerators are run by experienced mentors in an intense acceleration period that increases startups' chances of success.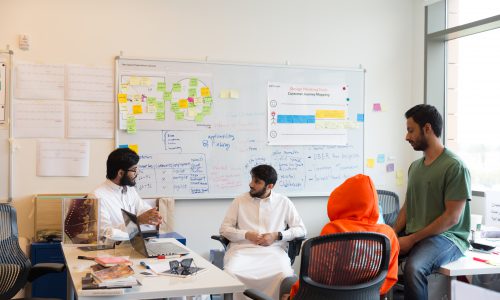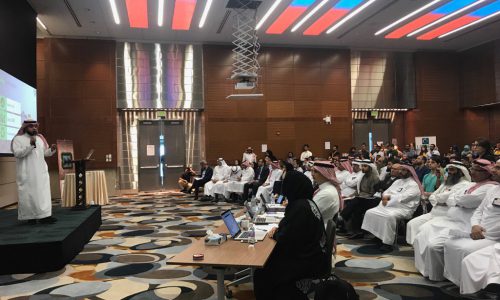 Business plans and prototypes that might otherwise take years happen with accelerators in a matter of months. In addition to group bootcamps, you get one-on-one sessions with mentors in your field, some of the best entrepreneurial experts from around the world from the academic, research and private sectors.  KAUST offers full-time, TAQADAM, and part-time, 910ths, accelerator options
Which accelerator program is right for you?
Are you a Saudi university student, postdoc, staff, researcher or faculty, ready to take your idea to a startup business?   You're eligible to apply for our part-time program TAQADAM!
Are you a Saudi entrepreneur that can dedicate yourself full-time to transform your idea into reality?  Then apply to 910ths!
TAQADAM
Part-Time
Open to Saudi university applicants
Partnership with SABB
910ths
Full-time
Open to applicants in the Kingdom
Partnership with TAKAMOL
What's the difference between 910ths and TAQADAM? 
TAQADAM is a part-time accelerator program that is hosted and administered by KAUST Innovation and sponsored by industry-partner SABB. TAQADAM is exclusive to Saudi university applicants (student, postdoc, faculty, staff, researcher).  Visit the TAQADAM website for more information or to apply!
910ths is a full-time accelerator program developed and taught by KAUST Innovation expert staff in partnership with TAKAMOL.  The program is open to applicants throughout the Kingdom.  The accelerator is hosted at various locations, including KAUST.  To learn about the 910ths program and apply, visit the 910ths website!
After completing either accelerator program, startups have an opportunity to grow further through our Innovation Fund.
Interested but don't have an idea yet?