Put your business idea on the fast track
Apply for a startup accelerator to take your technology or business idea to the next level. The KAUST startup accelerators are run by experienced mentors in an intense acceleration period that increases startups' chances of success.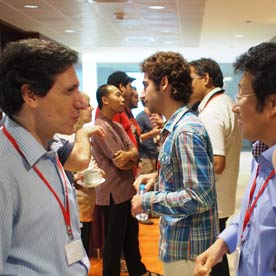 Business plans and prototypes that might otherwise take years happen with accelerators in a matter of months.
In addition to group bootcamps, you get one-on-one sessions with mentors in your field, some of the best entrepreneurial experts from around the world from the academic, research and private sectors.
Interested but don't have an idea yet?