KAUST Innovation Academy
We understand that growing your business is an ongoing process. KAUST's mission is to foster an innovation ecosystem in the Middle East. To do this, we are working not only to bolster our own activities and programs, but also to support other companies, nonprofits and government organizations in the region.
KAUST offers a variety of teaching and learning opportunities for large and medium-sized businesses. These opportunities are designed to help Saudi companies develop an "intrapreneurship" mindset, create an innovation culture and accelerate new products or service developments that will help diversify the regional economy.
The Innovation Academy is a suite of executive, management and staff education modules taught by experienced practitioners. It is designed for corporations, government bodies, nonprofits and businesses in the Kingdom. The Academy's aim is to help Saudi organizations create new products, services and internal process improvements, leading to job creation and export potential.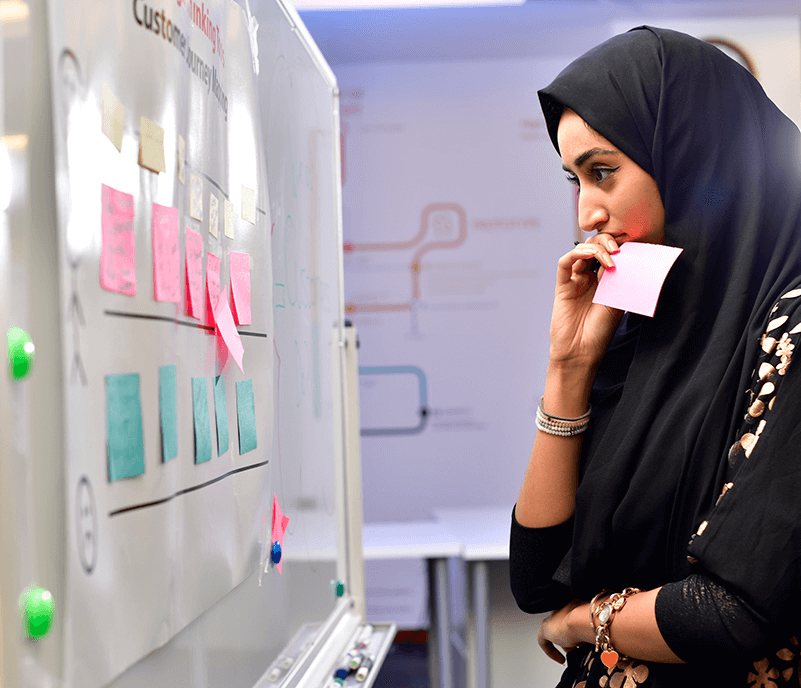 Customized innovation workshops

You can request customized workshops to be delivered at your company on your own schedule. We cover subjects like:
Design thinking (one-day and three-day workshops)
Ideation and creativity
Customized management and staff training in areas like strategy, leadership and Lean Thinking