By Kevin Cullen, Vice President for Innovation at KAUST
2020 was a year of tremendous challenges and it highlighted the need for KAUST to deliver our mission to create meaningful impact in Saudi Arabia and beyond. Faced with a global pandemic, we adapted and turned challenges into opportunities.
As a leading Graduate Research University of Science and Technology, our work has become even more crucial in recent times. Our mission goes beyond developing innovative research and extends to fostering key relationships among researchers, entrepreneurs, companies and policymakers to transform that research into real-world, deep tech solutions.
As the Deep Tech Heart of the Saudi Economy, we remain firmly on course to create an exceptional innovation ecosystem in the Kingdom — a critical element in delivering Vision 2030. Our 2020 Annual Report outlines how we adapted innovation across all our programs, operations, collaborations and partnerships.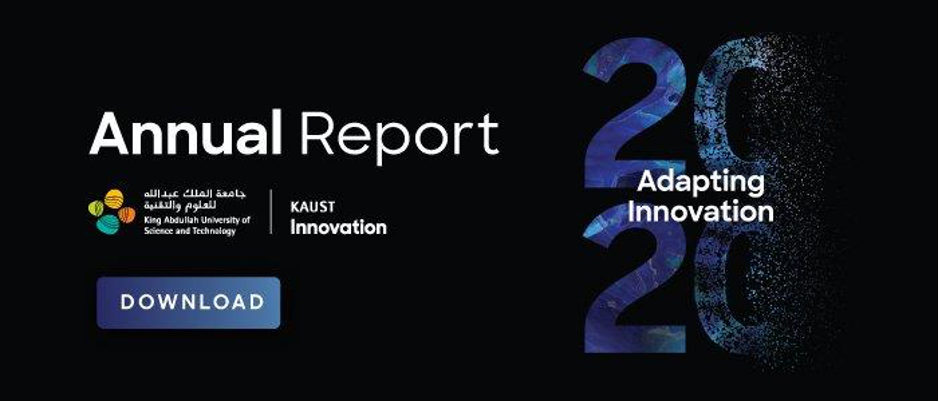 Here are some of the highlights from the year that was:
KAUST Entrepreneurship Center
As a key pillar of KAUST Innovation, The KAUST Entrepreneurship Center provides hands-on training and funding support for a community of innovators. The Center helps scientists and students turn research into technology solutions that inspire world-changing startups and real impact. This year, we accelerated this mission even as we pivoted to a virtual environment, supporting 59 startups and training 2,486 innovators across 17 programs. Determined to equip and empower the next generation of entrepreneurs in Saudi Arabia and the world, we pushed forward with our programs, which included:
· Entrepreneurship for All: Launched in January 2021 for KAUST students, this two-week intensive program, designed in partnership with the University of California Berkeley, Cornell University and the Stanford Center for Professional Development, combines experiential entrepreneurship training with creative thinking — essential skills for any graduate.
· TAQADAM Startup Accelerator: Now in its fourth year, this flagship initiative continues to be powered by KAUST and SABB, helping entrepreneurs push the boundaries of what is possible and transform their ideas into reality. The accelerator went virtual in 2020, graduating 76 founders, of which 51% were female.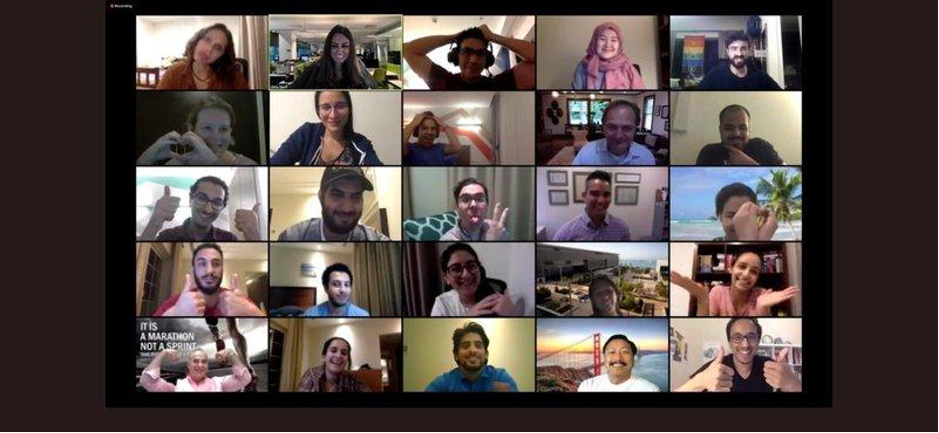 KAUST Innovation Fund (KIF)
The KAUST Innovation Fund (KIF) invests in commercially viable deep tech startups and provides strategic assistance. KIF offers business and engineering support to the Kingdom's most innovative minds and seed, early-stage funding and long-term strategic partnerships. A primary part of this effort is investing in startups that have the potential for the greatest impact. This year's innovations included a fast-acting, highly effective disinfectant spray developed by Wayakit that kills 99.999% of surface bacteria and viruses, including the SARS-CoV-2 strain. This innovation led to the startup partnering with Swissport International to disinfect aircraft throughout the Kingdom. Ultimately, the Innovation Fund didn't slow down in 2020, closing 18 investment rounds valued at a total of $11 million USD.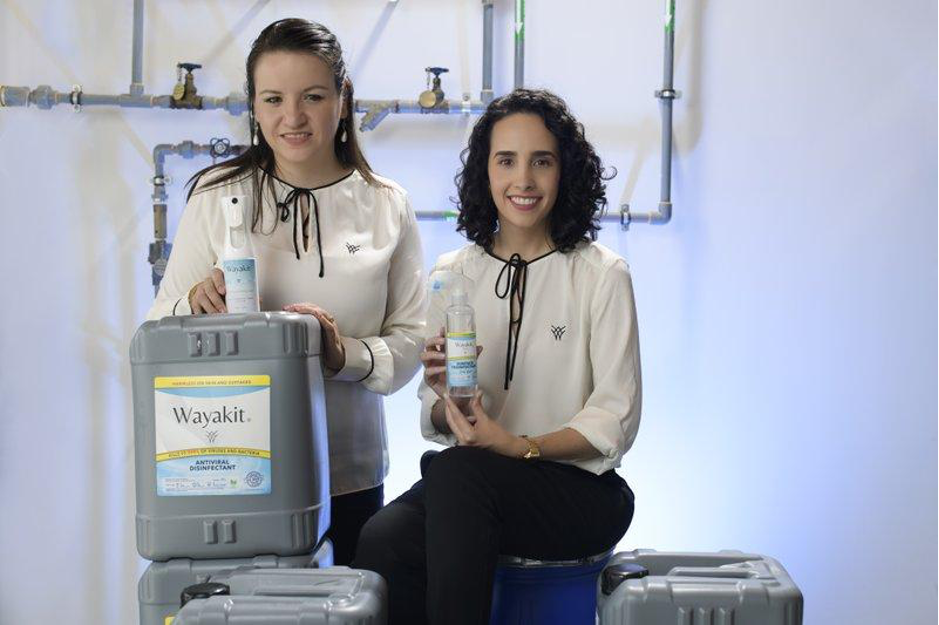 Technology Transfer Office (TTO)
The Technology Transfer Office (TTO) is on a mission to translate KAUST's most innovative and promising research into next-generation commercially ready products and companies. A key part of this effort is the strategic funding of Research Translation through technology development. In this unprecedented year of challenge, the TTO pivoted to focus on technologies that can impact the Kingdom's fight against COVID-19, including reviewing 19 proposals that could provide greater access to personal protective equipment and ventilation.
In 2020, the TTO also launched the first cohort of technology development projects to accelerate the delivery of impactful technologies from KAUST. These Near Term Grand Challenge projects are designed to solve society's most intractable challenges in food, water, energy and the environment.
Thirty-two research translation projects were submitted for review.
15 projects were awarded 18 million USD in funding.
There are now 38 projects underway, totaling 44.5 million USD invested.
We saw the commencement of our first six projects in areas as diverse as soil biostimulants to vastly increase crop yields for farmers in Saudi Arabia to a new world record in the efficiency of solar panels for manufacturing around the globe. The program has already resulted in the deployment of a pilot Cryogenic Carbon Capture™ (CCC) unit, up and running for the first time in the Kingdom.
KAUST Industry Partnerships
KAUST's partnerships with industry leaders and policymakers are an important factor in our ability to help corporate partners turn innovative research into cutting-edge products and solutions that have a positive impact in and beyond the Kingdom. From developing new and diverse research collaborations to growing our Research & Technology Park, we found ways to help innovators and partners thrive during an unparalleled year.
In 2020, KAUST signed three new partnership agreements, each of which offered an opportunity to pursue and support innovation in healthcare. These partnerships will focus on defeating COVID-19 and other threats to global health and safety:
National BioPark at KAUST: The initiative will provide a vital resource for research and technology development in biopharmaceutical, smart health and artificial intelligence (AI) technologies.
Lean Business Services: Lean Business Services will collaborate with KAUST to continue R&D activities related to AI and data science. The goal is to build a "smart health" ecosystem and help the Saudi Ministry of Health utilize AI-powered analysis to strengthen and support pandemic-related decision-making.
Johnson & Johnson: The alliance with Janssen Pharmaceutical Companies, a subsidiary of Johnson & Johnson, will support increased research and innovation in neglected tropical diseases, especially dengue fever.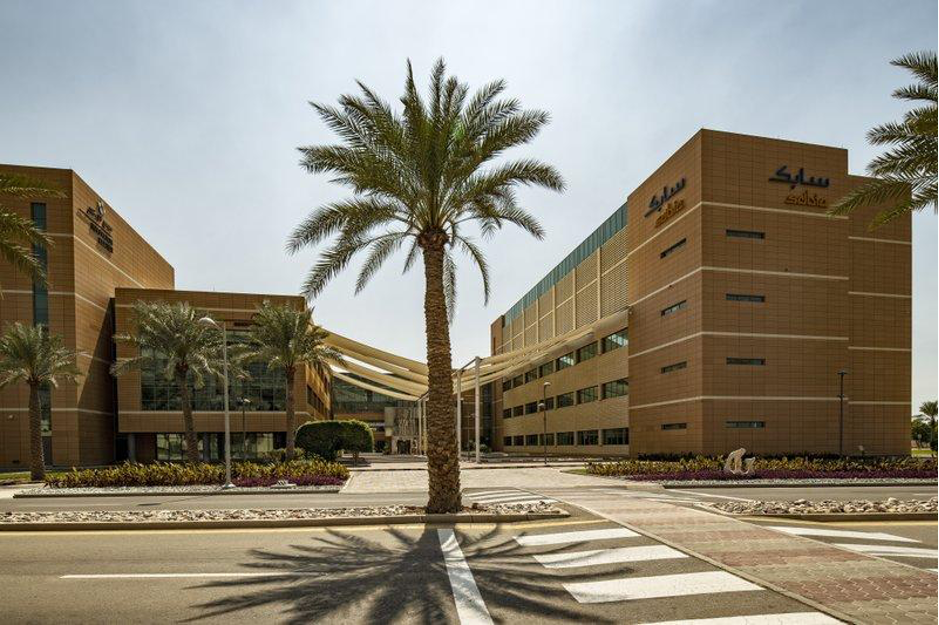 KAUST Research and Technology Park
In 2020,KAUST's Research & Technology Park (KRTP) continued to expand as a hub for technology-based businesses to access KAUST's laboratories, faculty and student talent and network of public spaces and facilities designed for creative collision and knowledge-sharing. Adjusting quickly to the demands of the pandemic, KAUST put the Research & Technology Park into hibernation to protect tenants, students and staff.
As the Park has reopened, KAUST and our partners have prioritized health-related ventures to help protect the residents of the Kingdom and the world. Despite these unexpected transitions, KRTP tenants have developed a variety of products to weather the pandemic, which included forming a task force with SABIC to develop a key ingredient for hand sanitizers.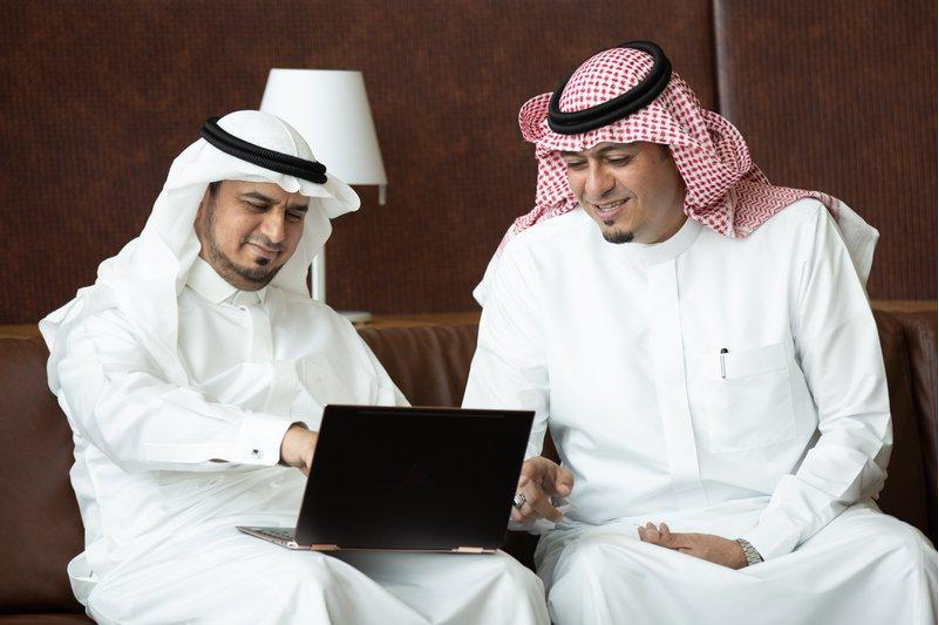 KAUST SME Innovation Services
As a champion for innovation and entrepreneurial efforts of startups and businesses of all sizes, KAUST launched the Kingdom's first university engagement program to foster SME growth. Our new SME Innovation Services team supports the SME community by providing access to KAUST's resources and capabilities. Not only will this first-of-its-kind program help SMEs increase their customer base and reach new markets, but it will also strengthen and diversify the Kingdom's economic landscape in line with Vision 2030 goals of increasing SME contribution to GDP from 20 to 35%.
2020 proved to be a challenging yet fruitful year. Despite the obstacles resulting from the pandemic, KAUST remains committed to adapting innovation to deliver Vision 2030. To learn more about the year's milestones and achievements, download our 2020 annual report today

---