These past few months have been a busy time for the KAUST Research and Technology Park — from partnerships and collaborations to startup assistance, to networking events and conference participation.
---
New Collaboration
KAUST has partnered with FEI, a company that specializes in high-performance microscopy workflow solutions, to establish a new Center of Excellence at the Park. How this collaboration is adding value to the campus was featured in a KAUST news article.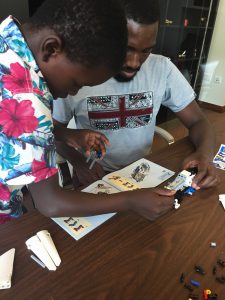 Space to Create

We are pleased to house a new Self-Directed Group (SDG) centered on creativity and innovation. The Young Builders SDG, which is housed and financed by the Park, is up and running for the children of KAUST, since we believe that innovation starts with our youth.  The program is led by community member Laurie Zienchuk, who has been enjoying the process:
"When you walk into the building rooms, you can't help but be impressed to see young children working with their parents on incredible projects in a quiet buzz of concentration, enthusiasm, and pure excitement…I'm so very grateful to Economic Development and Facilities and Community for supporting this idea here at KAUST."
Space for Startups
New startups at the Park include:

Provides virtual reality experiences in the tourism sector to provide virtual reality getaways that encourage end users at travel fairs to visit the exhibited cities.


A fully automated no-water mechanical dusting device that provides solar panel solutions to desert areas.


Delivers highly accurate Aerial scans and surveys and 3D software solutions that service various industries including mining and construction in a fraction of the time of traditional approaches.
See the full list here.
---
Construction Update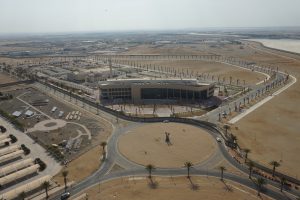 The new Park Headquarters Complex is almost complete.  The 46000m² site includes:
150 parking spaces, bicycle racks and access to public transportation.
A 3000m² office space with multi sizes and endless configurations.
A fully equipped business center and a conference center accommodating 500 people.
A central diner that will serve both the complex and the tenants in the Research Park.
A separate support building of 2000m² that has workshops of various sizes and attached offices.
The new HQ complex is due to be completed in early 2017.

Networking Events
As part of our continuous efforts to foster a closer relationship with all our resident partners, we organized the following initiatives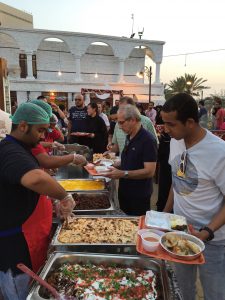 Ramadan Cultural Festival in old Jeddah
June 24th, 2016
Several of our resident partners, as well as members of the KAUST community, participated in this evening outing which included dinner in old Jeddah, which is an UNESCO World Heritage site. Participants enjoyed guided tours of Hejazi house, the historic area, and shopping in the old city.

Eid Breakfast Celebration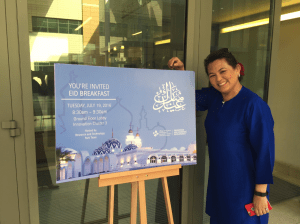 July 19th, 2016
To celebrate the end of Ramadan, we hosted a special Eid Breakfast on Tuesday, July 19th, 2016 for all research park partners and KAUST personnel. This gathering was an opportunity for all partners to network and build more collaboration between their respective companies and with KAUST faculty and researchers.
---
Upcoming Conferences
We look forward to participating as speakers at the International Association of Science Parks and Areas of Innovation World Conference (IASP) in Moscow in September. Also, be sure to look for us at the annual Association of University Research Parks (AURP) Conference in Oklahoma in September.
Save the date
We've got a few events coming this fall just for the KAUST Community:
Innovation & Economic Development Open House
October 4-5th, 12-4 p.m.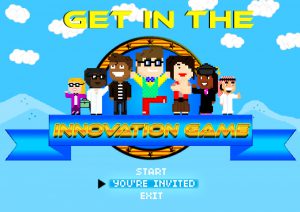 Innovation Cluster Building 3
Get in the Innovation Game! This year's Open House will showcase how the KAUST Community can connect with us. The ground floor will be transformed into an interactive game, where you are the player! We'll also have video games, prizes and free food to celebrate innovation on campus.
4 to 5  
October 19th, 4-5 p.m Innovation Cluster Building 3, Coffee Bean area
An informal mixer between I&ED staff and research park resident partners.
Want to find out more about how we're supporting innovation? Schedule a visit to our campus today! Contact our Industry Engagement team for details: (industry.engagement@kaust.edu.sa).