In this post, our REVelate international mentor Brian Hayes shares his expertise in how to keep your stakeholders happy. Exactly who are stakeholders and how does it affect your business? Read on. 
Find success with stakeholders

Contributor: Brian Hayes, KAUST International Mentor Group
Delivering value to stakeholders is the key to business success. Stakeholder mapping helps you systematically focus on the right targets.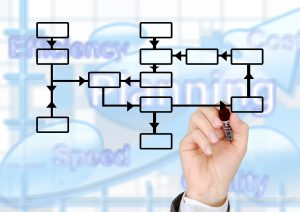 Why?
It provides the opportunity to map your stakeholder environment, to understand stakeholder individual perspectives, to create plans to identify and address their needs and deliver value that can be created for mutual benefit. What could be simpler? It's not that easy, but it can have high impact on your success.
What stakeholders?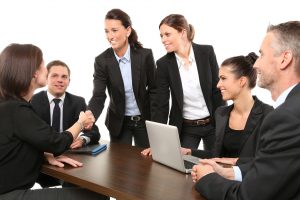 Stakeholders include any person or group that has or could have a relationship with your business. This includes existing and new customers, prospects, funders (including existing shareholders), employees, suppliers and various partners. Companies who understand the interests, goals and objectives of stakeholders and have a clear strategy to address each category amplify their chances of success.
How?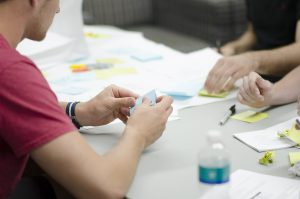 Start with a simplified stakeholder map. Define what you mean by success. Categorize your stakeholders in four buckets according to the importance they have to your success:
Low interest group
High interest group
Low influence group
High influence group
The low interest group are those that you have to monitor periodically. The high interest group are those that need to be informed regularly. The low influence group need to be kept satisfied. The high influence group need to be managed closely.
Develop the set of criteria for each group that are relevant to your business success.
Each group is categorized within each bucket by the set of interest and/or influence criteria that are vital to your success. The categorized groups (low interest to high influence) are going to be supported by your own (to be developed) stakeholder engagement process that will set out your engagement, monitoring and management of the relationships.
What?
Customers and prospects tend to be categorized in the low or high influence group depending on how they fit within the target market and relative importance to the business. Some customers or customer categories may be more important than others, for example. So, when you design your sales and marketing strategies, you give key consideration to the low and high influence groups using the respective criteria.
For your top customers or partners in the high influence group, for example, you may have a more intense cycle of engagement that evolves the relationship to a mutually trusted status aligning their objectives with your success and their success with your objectives.
Example of engagement for high influence customer/partner group:
You may choose a strategic topic at set time intervals relevant to your high influence customers, deeply understand an undelivered need, look for new insights, stand with the customer in their shoes, question assumptions about the way the topic is being addressed today, create a point of view, meditate and sleep on the topic, create environments to come up with alternatives, experiment, assess what is desirable, feasible and viable bringing your customer or partner on the journey with you.
The process with employees might be to have a meeting every three months to understand their personal objectives and the context of their life and work together on what mutual success would look like.
The Advice – Start today and ask for help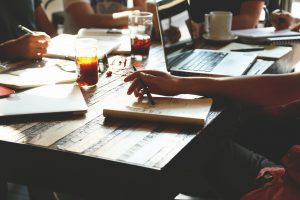 Start by creating a stakeholder map.
Begin asking these questions and remember, ask for help.
Determine the ranking of your stakeholder categories. Which customers, partners, employees, funders and suppliers are the most important?
What are the criteria for success with each of these stakeholders?
How can I get insights from or about these groups? What methods should I use?
What are the simple high impact strategies that I should explore?
Asking for help can often involve communicating with your key stakeholders by asking the right questions so think carefully what you want to know. Help is everywhere – never forget that.
The approach with customer, funders, employees and suppliers is the same. What employees are critical to your success? What are their unmet needs?
Create your own relevance and sustainability by prioritizing your stakeholders using the stakeholder map and focus your efforts accordingly. You will be the winner, and guess what? So will your stakeholders – win win!!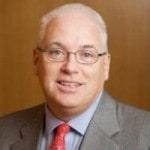 About Brian Hayes:
Brian has extensive P&L leadership in treasury, corporate finance and transaction services. Hayes was also a former Managing Director of Citibank Europe and founder of Citibank's First innovation lab and member of its NY Global Innovation Council. Hayes also spent time as a Chairman of the DCU Trust and Irish Government advisor. Currently, Brian is Chairman of Continuum, Chairman of Adaptive and Chairman of GRC Technology Centre and a board member Bank of Montreal Ireland.
Get innovating in your corporation! Sign up for REVelate. Our next program begins May 9-11. Learn more: innovation.kaust.edu.sa/REV