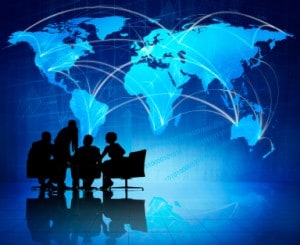 The job of a tech transfer office can seem deceptively simple: pinpoint new technologies, showcase them to the market.
In reality, our role is much more complex. It's more than just connecting industries with new technologies. It's understanding those industries deeply. It's reading the market. It's knowing which innovations to spend time testing and perfecting—and which to share with industry right away.
University innovations tend to fall into two categories. The first are those that fill an existing market need. The second type may have industry value, but their applications may not be immediately obvious. (Think of the "blue-skies research" I mentioned in my previous post.) Most technologies, particularly in the physical sciences and engineering, fall into this second group.
These two innovation types require vastly different commercialization approaches. The job of tech transfer is to distinguish between them—and market the technologies accordingly.
Two Types of Technology = Two Approaches to Commercialization
Technologies that meet immediate demands require little explanation to get licensed. Companies interested in these inventions don't need to see elaborate test results before they buy. (In fact, they often prefer that these innovations not be tested. Many prefer to acquire patents early, and keep research findings private.)
New, or "stage-gate" technologies, on the other hand, call for the opposite approach. When a new product is developed, a tech transfer office should ask a few key questions: Can it be scaled up? What environmental impacts might it cause? How will it be manufactured? How much will it cost? These questions will affect how an innovation is "pitched" to industry.
If an invention is commercially viable, a TTO should help conduct pilot testing and development, working closely with inventors to understand a new product's most promising applications. Of course, this approach can be time-consuming and costly, but offering innovations that are road-tested makes universities more competitive, adding value and building industry interest.
Listening to the Marketplace
How can TTOs best manage both types of innovation? By listening to the marketplace. Understanding market trends can help universities learn which technologies deserve extra attention, and which are ready for immediate sale. It can also help offices allocate resources effectively, and get the right inventions into the right hands.
---
This post is archived and may contain outdated information.