TAQADAM is a Saudi Arabian university startup accelerator delivered by King Abdullah University for Science and Technology (KAUST) in partnership with Saudi British Bank (SABB). The program equips Saudi university students, staff, faculty and recent graduates with the tools needed to launch a technology-based startup.
Entrepreneurs learn to accelerate their startups through mentorship support and training in topics such as ideation, product development, scaling and fundraising. Accepted teams receive up to 75,000 SAR in grant-funding, access to co-working space, and exposure to industry, in addition to joining a diverse community of KAUST startups. The TAQADAM accelerator was launched in 2016 and is currently in its third cohort. The program has successfully graduated 78 startups and awarded over 9M SAR in funding.
The third TAQADAM cohort includes 28 startups with 100 founders, of which 27% are female, from 13 different Saudi universities. TAQADAM startups are from industries across healthcare, agriculture, water, food, consumer services, gaming, education and more.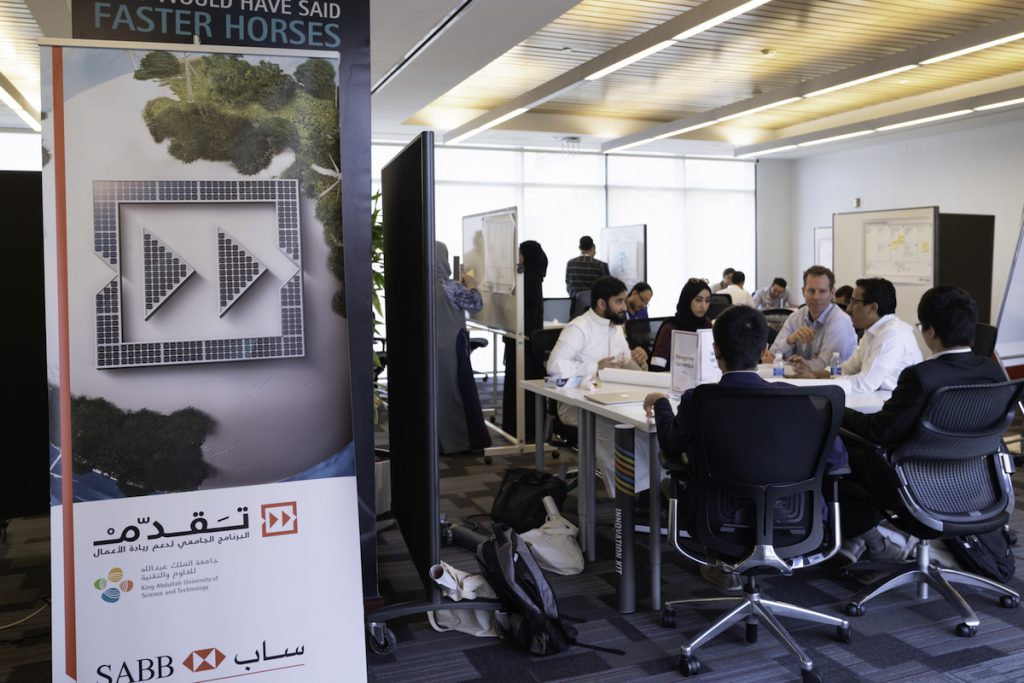 TAQADAM Startups are reimagining the future
This year, the theme for the 2019 cohort is "the future reimagined." TAQADAM entrepreneurs are creating technologies of the future. From e-commerce to deep tech, TAQADAM startups are dreamed up in labs, the classroom, or the home to solve challenges facing Saudi Arabia.
TAQADAM Startup Showcase Event: September 26, 2019

Every year, TAQADAM startups pitch their unique story at a showcase event. Startups from this year's third cohort will pitch on stage at the KAUST campus to a public audience of over 1,000 people. A panel of over 25 high-profile investors will judge and select 6 startups to each win 375,000 SR. The audience will also choose a People's Choice winner to receive over 150,000 SR in funding. All startups will display their prototypes and technologies in an open exhibition after the pitches.
Learn more about TAQADAM Accelerator
Meet the winners from TAQADAM Accelerator 2018
Watch the TAQADAM 2018 Startup Video