Cura is a healthcare startup that graduated from 9/10ths Accelerator at KAUST – and is also one of the many startups globally that have had to adapt the new reality posed by the COVID-19 coronavirus pandemic. The startup has been uniquely positioned to provide essential healthcare services during this crisis. The result: a tenfold growth in demand.
I have founded companies in the past – and know very well how important it is for a startup to be agile and reactive, but this situation has presented us with nothing we have ever seen before. Here at KAUST we have an active network of over 120 startups and I wanted to check in with a few of them to see how they were adapting, shifting and even growing in this new climate.
A telemedicine app that connects patients with doctors
The purpose of Cura is simple: to enable patients to receive healthcare on demand without waiting for an appointment at a hospital or clinic. To that end, the company has created a platform where patients can get a checkup, test results, or prescriptions from medical doctors and specialists via a video call.
I caught up with the CEO of Cura, Wael Kabli, a Saudi-based entrepreneur, to hear more about the measures he and his team have taken to deal with the increased pressure of COVID-19. Kabli started his career as a programming engineer at Microsoft and worked in data before deciding to found Cura in 2015.
"When I started, I asked myself a question: 'Which sector could be improved and whose lives could be made easier with a new technological service?'" Kabli says. "And I found that healthcare was that sector."
Kabli's first daughter had just been born, which meant that he had to frequently visit hospitals for regular vaccinations and checkups. That's when he discovered how much hassle was involved in the process, which in turn led to the idea for Cura.
"Both my wife and I had to leave work early just to spend hours in the waiting room at the hospital," he says. "My startup idea came about because I wanted to find a solution to that problem."
Starting Cura was far from smooth sailing, however. Neither the patients nor the doctors were initially keen on the idea of conducting appointments through video calls. The patients found it difficult to trust a doctor they couldn't meet face-to-face and the doctors didn't think it was safe to examine patients over video.
"To overcome this challenge, we recruited a couple of specialized doctors to help us show the public that our solution was not only safe and reliable but also compliant with Saudi healthcare regulations," Kabli explains.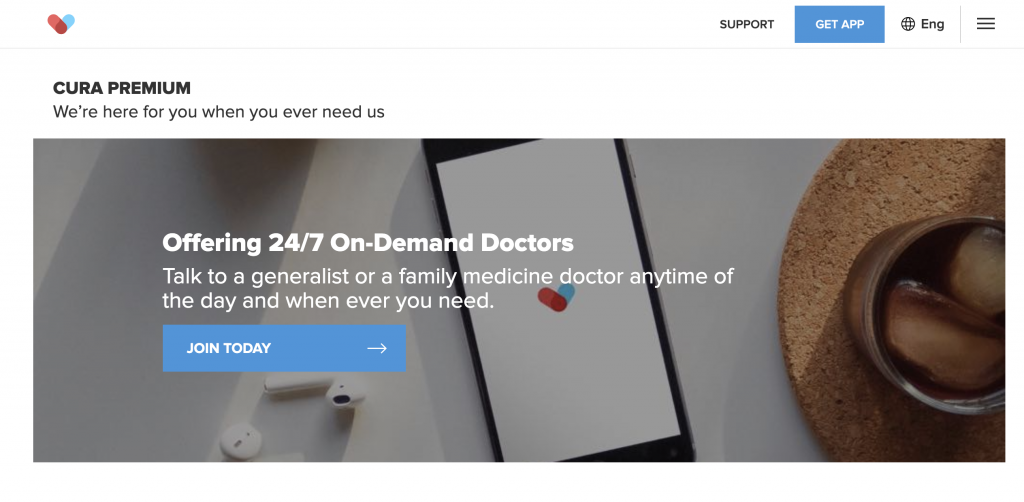 How COVID-19 impacted Cura's business model
Prior to the COVID-19 pandemic, Cura was in the process of collaborating with several clinics, hospitals and medical insurance companies. Not only was the onboarding process slow, but there was a key sticking point every time: billing.
"In the healthcare sector, your client is not always the same person that pays for the service," he explained. "There are often four different parties involved in the process: the patient, the insurance company, the government and the company that you're working with."
The number of parties involved made it challenging for Cura to figure out how to process payments for their service. After all, who would have to foot the bill?
"Before the crisis, we mostly depended on patients who paid from their own pocket," Kabli explains. "That way, we did not have to involve the government, employers, or insurance companies."
That led to some growth for the startup, but not nearly as much as Kabli had expected or hoped for when he initially came up with the idea for Cura. But then the COVID-19 pandemic happened.
"At the end of January, we saw the news and realized there would be a global crisis," Kabli says. "So we immediately started to work on models we could present to the government."
As the crisis escalated, the tide began to turn for Cura. Where patients, doctors and other healthcare providers had been skeptical of their service in the past, they now all began to approach Kabli and his colleagues to ask for solutions to this new problem. Since February, the demand for Cura's service has increased tenfold.
"We were approached by many entities in the health sector as they were looking to put their services online," Kabli recounts. "So we had to change both our app and the way we profited from our business."
Cura had previously earned a commission from the doctors who offered their services to patients. Now, however, the startup team had to quickly figure out a way to support the high number clinics and hospitals that also wanted access to the app. This put an immediate strain on the companies resources because of the complexity in developing new payment processing methods.
"The whole point of Cura is to simplify access to healthcare," Kabli says. "So we decided to accept them all, which meant they could treat patients as soon as possible and help alleviate the crisis."
Kabli also successfully onboarded the Council of Cooperative Health Insurance, enabling their doctors to see their patients through the Cura app while still accepting medical insurance. These efforts paid off as their services were extended to many more patients and healthcare professionals as a result.
One of the most exciting new features is a collaboration with Al Nahdi, one the Kingdom's largest pharmacy chains, to enable prescription medication deliveries. The partnership has enabled a complete at-home healthcare experience for patients: from seeing the doctor to receiving their essential medicine. Using the app, doctors can now send patient prescriptions directly via SMS using unique codes that allow the patient to order their prescriptions.
Incredibly, the entire process of developing these new business models, updating the app and onboarding new clients and systems took no more than four weeks. Impressive turnaround time and a testament to the adaptability of a startup with a small team of only 14 staff.
To round off our interview, I ask Kabli about his thoughts on entrepreneurship.
"An entrepreneur should be agile, act fast, have a vision of the future and never take no for an answer," he says. "You have to know how to bring a good team together that is willing to work towards your vision."
About the Author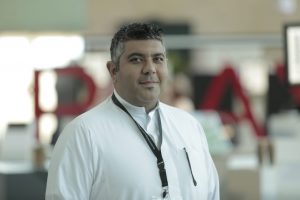 Haitham Alhumsi is a serial entrepreneur and mentor from Saudi Arabia with over 10 years of experience in digital marketing and e-commerce and is currently working at KAUST's Entrepreneurship Center as an Online Learning Manager. Haitham is passionate about entrepreneurial development and innovation and works closely with startups at different stages to develop their skills. Haitham loves traveling, exploring new technologies and ideas. 
---
Related stories
How Conflict Can Strengthen Your Startup
KAUST Joins COVID-19 Open IP Access Framework
Entrepreneurship World Cup: Saudi Finalist Cura