Over the last year, 24 startups from universities throughout the Kingdom have been working to launch their companies as part of the TAQADAM Startup Accelerator. Each team received SR 75,000 in grant funding and completed an intensive acceleration process that included training in ideation, marketing, fundraising, and product design.
The second TAQADAM cohort of entrepreneurs included 80 founders in 24 teams from 11 Saudi universities with 24 (30%) female founders. As a university-based accelerator, we focus on "deep tech" startups who are seeking to revolutionize existing markets and industry processes. As a result, TAQADAM startups hail from the energy, FinTech, BioTech, AgTech, photonics, robotics, IOT, cybersecurity, and LegalTech industries.
Now, 13 finalists remain, competing for follow-on grant funding from a prize pool of SR 2.25 million. They will pitch at KAUST on September 13, 2018.
Meet the finalists.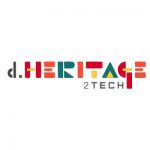 d.Heritage 2 tech– Inspiring kids in the Middle East with indigenous STEM toys
Problem: A lack of culturally engaging and inspiring STEM toys.
d.heritage 2 tech creates an indigenous S.T.E.A.M. (science, technology, engineering, arts and mathematics) educational experience which values and promotes local heritage. Each product provides bite-sized historical, technical and scientific content that inspires children to better understand how the world works. Their first product is you-build-it playhouses in the style of historic Saudi houses. Kids then code all the electronics of the house – fans, lights, and appliances.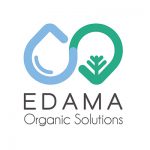 Edama Organic Solutions – Scientific solutions for sustainable waste disposal and water savings
Problem: Saudi Arabia faces food and water scarcity and growing environmental hazards from organic waste.
Edama Organic Solutions engineers soil improvers that are tailored to optimize desert agriculture, massively increasing food security while significantly reducing water consumption, pollution and fighting desertification and climate change. By mixing EDAMA soil improvers into arid soils, farmers will be able to increase yields and save water. Our special formula uses ingredients that are cheap, abundant and sustainable, such as palm fronds and food leftovers, as well as a few secret ingredients, including specific minerals and beneficial microbes.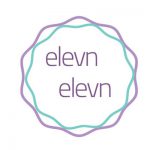 Elevn Elevn – One-stop-shop party planning platform
Problem: The stress of dealing with multiple vendors for events and party planning.
Elevn Elevn is an online one-stop-shop party planning platform and offers party planning packages and services to help set the look, feel and atmosphere of different celebrations. They take the stress out of party planning and the hassle out of dealing with multiple suppliers, ensuring the best possible corporate or social event experiences for our clients.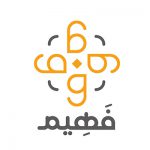 Faheem – The best platform to find a tutor in Saudi Arabia
Problem: Finding a trusted, experienced and recommended tutors is time-consuming.
Faheem is an online app that helps students boost their academic performance, pass exams, and learn new skills by connecting them with local tutors. Faheem's online hub makes the process of finding a high-quality tutor easy through trusted customer reviews and our pre-screening process. The platform reduces stress for students and parents by helping them find tutors according to specific needs, and by offering in-person or online video sessions.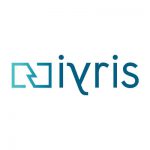 iyris – Glass in the future produces electricity
Problem: Windows are a major opportunity to collect energy.
iyris makes solar windows for the cities of the future. Developed in KAUST from the labs of Professor Derya Baran, iyris allows any window to become a solar panel. This patented technology allows us to create windows that are electricity producing, heat blocking, and energy saving. The technology helps reduce the electricity consumption of buildings by as much as 25%, allowing for energy efficiency, electricity production and cost savings, without compromising on aesthetics.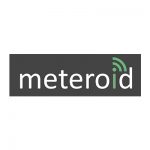 Meteroid – Automating utility meter readings using IoT technology
Problem: Millions of home electricity meters are still manually reported, causing data inaccuracies and significant expense.
Meteroid's mission is to provide cost-effective solutions for utility and manufacturing industries based on the latest "Internet of things" concepts. In 2017, Meteroid developed the world's first LoRA based Opto-Wireless Energy Reading Device in KAUST. The company manufactured and deployed 2,500 of these energy meters on the university campus, considered to be the world's largest LoRA deployment.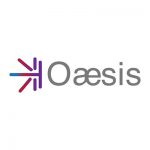 Oeasis – Lowering the cost of LEDs using lasers
Problem: The energy costs for indoor farming, a popular method for growing food in the desert, are high.
Oaesis is building a laser-based energy- efficient lighting system that can be used in indoor farming to provide the necessary light for growing plants. With Oaesis' horticulture laser solutions, customers will use less electricity to provide more light and less heat than the leading LED technology.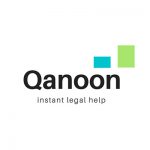 Qanoon – AI for law
Problem: Finding answers to your legal questions in Saudi Arabia is hard.
Qanoon makes it simple for everyone to access legal advice and services by matching them with the right lawyers at the right time using artificial intelligence. Using a chat interface, users can ask a legal question easily and get a timely answer from our knowledge database, plus a potential follow-up with a legal specialist. Participating attorneys and law firms can showcase their legal expertise, get quality client leads, and offer their legal services on their platform.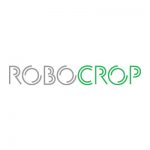 RoboCrop – Date harvesting with robots
Problem: Harvesting dates requires significant manual labor.
RoboCrop uses intelligent robotics to harvest dates from palm trees. RoboCrop improves the harvesting process by increasing efficiency and consistency while reducing costs for local farmers.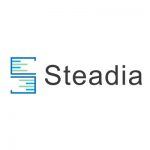 Steadia – Making utility meters smarter
Problem: People don't know which appliances consume the most electricity.
Steadia is an end-to-end system that aims to convert standard, non-smart, utility meters into smart ones. Their first prototype uses an AI program to analyze the consumption data of each household appliance, which can be viewed from a smartphone application.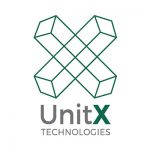 UnitX – Supercomputing-as-a-service
Problem: Supercomputing power is out of reach for most businesses.
UnitX provides supercomputing-as-a-service for companies in the military, mechanical, aerospace and reverse engineering industries. Their first product is Terra-X, an SaaS platform architectural engineering that uses the power of supercomputing to provide rapid estimates of material cost, crowd safety, pedestrian comfort, ventilation and energy performance.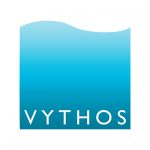 Vythos – Monitoring the deep sea
Problem: Nearly 95% of the oceans and seas remain unexplored.
Vythos helps companies, researchers and governments monitor natural and man-made seafloor activities around the world by providing a cost-effective underwater monitoring system.
Vythos's first product is SMO (Seafloor Monitoring Observatory), a massively distributed sensing platform consisting of independent nodes, able to descend up to 1000m below sea level for up to 2 weeks per deployment.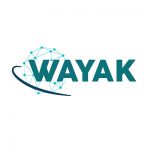 Wayakit – Biotech in a bottle laundry spray
Problem: Doing laundry while traveling is difficult.
Wayakit is an instant laundry spray that removes stains and smells on garments using patented biotechnology to degrade the molecules causing unpleasant odors. We aim to revolutionize the laundry industry by creating solutions with low water and energy consumption.
About the TAQADAM Startup Accelerator:
TAQADAM is a Saudi Arabian university startup accelerator delivered by King Abdullah University for Science and Technology (KAUST) in partnership with SABB. The program equips Saudi university students, staff, faculty and recent graduates with the tools required to successfully launch a technology-based company through support in ideation, marketing, fundraising, and product design. Accepted teams receive up to SR 75,000 in grant-funding and access to co-working spaces.
The TAQADAM accelerator was launched in 2016 and is currently in its second cohort. The program has successfully graduated 49 startups and awarded over SR 9,000,000 in grant-based seed funding.
---
Related Articles:
Saudi University Startups Pitch at TAQADAM Showcase in KAUST
TAQADAM University Accelerator Energizes Saudi University Startups
KAUST and SABB launch multi-university startup accelerator