Below is a list of KAUST's latest electrical & electronics technology licensing opportunities.
KAUST's technologies are available for joint development, patent licensing or other mutually beneficial relationships.  To learn more email ip@kaust.edu.sa.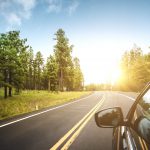 Broadband Fractal SoP Antenna Integrates Multiple Functions Into Single Low-Cost Module
A high-performance system-on-package (SoP) antenna increases transmission power and range, reduces system size and cost, and enables designers to customize specifications for high-frequency broadband tasks…
---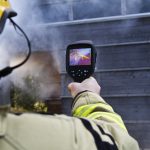 Low-Complexity Ultra-wideband (UWB) Sensor for Wireless Detection and Monitoring of Human Body Movements
We have developed a wireless sensor scheme based on the Ultra-wideband (UWB) technology that offers a highly accurate mechanism for the detection and measurement of the human body movements…
---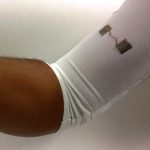 Wearable Stretchable Antenna with Constant Frequency, Far-Field Communication Capability
Antennas are key components of all forms of modern communications – from Bluetooth to satellite phones. Antennas are basically metallic structures that radiate electromagnetic waves which can be used to carry information…
---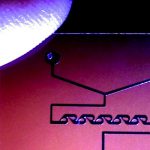 Flash μ-Fluidics: A Rapid Prototyping Method For Fabricating Microfluidic Devices
Microfluidics has advanced in terms of designs and structures, however, fabrication methods are either time consuming or expensive to produce, in terms of the facilities and equipment needed…
---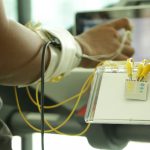 Wearable Personalized Medicinal Platform
Healthcare today is focused largely on 'one size fits all' treatments. Patients with different bodies but similar medical issues can be given identical medications and dosages. KAUST scientists have developed a wearable personalized medicinal platform that has the capability to prepare, vary and mix drugs, vitamins and minerals on demand using integrated wearable health sensors…
---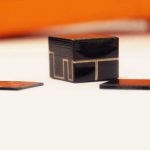 Low-Complexity Ultra-wideband (UWB) Sensor for Wireless Detection and Monitoring of Human Body Movements
Increases in population and limited resources have created a growing demand for futuristic and sustainable living environments that are often referred to as 'Smart Cities.' …
---
Advances in microelectronics and new detector materials have increased the capability to detect biomarkers for various diseases. A remaining challenge is to provide sensors that are non-invasive, accurate and reliable…
---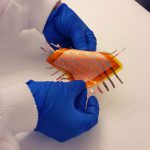 Paper is a universally widespread material that is available in every household due to its low-cost. Using paper as a substrate and sensing material for sensors fabrication can be advantageous due to its porosity and larger interfacial area. These characteristics contribute to high sensitivity and faster response times…
---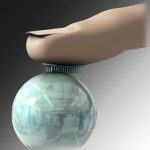 An Artificial Skin That Can Feel
This KAUST technology relates to a novel approach to realize highly-flexible tactile sensors. The versatility of this sensor enables it to operate in water and air environments. It also has the ability to measure vibration, touch and flow, which is unique in the realm of tactile sensors…
---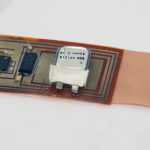 Smart Bandage for Real-Time Wireless Monitoring of Chronic Wounds

Data shows that chronic wounds present a significant challenge to modern health care providers…
These technologies are part of KAUST's technology commercialization program that seeks to stimulate development and commercial use of KAUST-developed technologies.