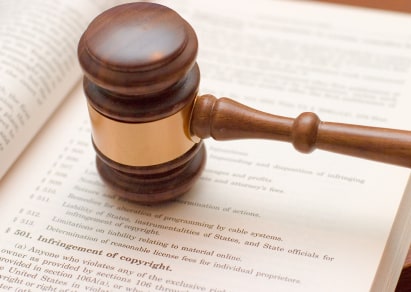 With Saudi Arabia's accession to the Patent Cooperation Treaty (PCT), there is much anticipation and discussion going on regarding the impact of the accession, particularly in our field of technology transfer. For example, people are wondering about impacts on patent costs, IP protection, and IP enforcement.
Considering IP enforcement in KSA, the general perception is that IP enforcement is ineffective; this, in my opinion, is not entirely true. There may be some truth to it, but accession to the PCT should assist Saudi Arabia in streamlining IP enforcement mechanisms and processes.
Nonetheless, the current enforcement system administered by the Saudi patent office in King Abdulaziz City for Science and Technology (KACST), works by arbitration, not court litigation. When patent infringement occurs, a council makes a decision about settlement. Arbitration has several advantages over the court system:
It simplifies international disputes. Together, disputing parties choose the members of their arbitral council from a list kept by the World Intellectual Property Organization (WIPO). This helps limit any national bias, and makes for a single proceeding under rules agreed on by the parties.
It is business-friendly. Steep legal fees can discourage inventors and companies from protecting their IP; arbitration is much more cost-effective. Furthermore, all proceedings and awards are confidential, and parties can choose arbitrators with relevant expertise for more informed decision-making.
It is less time-consuming than going to court. In industries where innovation happens lightning-fast, drawn out legal proceedings can stunt growth and cause companies to fall behind competitively. Arbitration, however, allows parties to expedite the process, and under WIPO rules, a council's decision often takes effect immediately.
But no matter what the system, IP enforcement is critical to a knowledge-based economy. After all, rights are only as strong as the means to enforce them. Strong IP protection creates a ripple effect across the entire IP enterprise. It encourages researchers to explore; when they know their rights are protected, they're more likely to aggressively pursue innovation. This raises the overall quality of research and makes for a professional, scientific community and an atmosphere of mutual respect.
Strong protection of IP also benefits those with commercial interests. When companies acquire technologies, whether through purchase or partnership, IP enforcement acts as a safeguard for their investments. A reliable patent system makes companies more likely to invest in technologies, leading to the desired economic development outcomes.
Now that Saudi Arabia is a member of the PCT, IP protection in the Kingdom is only expected to improve. While this provides an increased quality of protection, patent costs will likely decrease (previously, inventors had to file for both PCT and Saudi patents).
As of August 3, Saudi researchers can feel more confident while sharing their work on the world stage. This is sure to accelerate innovation and expose Saudi research to a broader audience. More importantly, it will help KSA fully participate in the global innovation ecosystem to which it aspires.
---
This post is archived and may contain outdated information.