What do you get when you put university students and a tough policy challenge in one room? Creative and disruptive solutions to a notoriously complicated problem.
Held at Asbar World Forum in Riyadh, KAUST Innovation & Economic Development hosted 81 students from 4 Riyadh universities and put them to the ultimate innovation test: asking them to reimagine the future of education in a one-day Super STEAM Challenge.
The SuperSTEAM Innovation Challenges are a unique series designed by KAUST's Entrepreneurship Center to help Saudi students engage in interdisciplinary teams and find creative solutions to real-world problems. Bringing together students from KAUST and local Saudi universities, the STEAM Innovation Challenges are an opportunity to showcase and support student-led innovation. "STEAM inspires young talent to contribute to global challenges in a very creative environment," says Gordon McConnell, Head of KAUST Entrepreneurship Center. "STEAM stimulates the entrepreneurial appetite for students towards their startup creation."
Over 800 participants from Saudi universities have taken part in STEAM Innovation Challenges over the last year, with partners including Dow Chemical, Saudi British Bank (SABB) and the Islamic Development Bank.
The Asbar World Forum's 2017 focus: "Creativity and Innovation in the Knowledge Economy and the 4th Industrial Revolution," created the ideal setting to host a STEAM Challenge. The innovation sprint even drew the attention of leading government official, Dr. Ghassan Al-Sulaiman, Governor of the Small and Medium Enterprises Authority (SMEA), who joined in for the ideation sessions and again later in the day during the student pitches.
STEAM wasn't the only KAUST initiative featured at Asbar World Forum. Five KAUST startups – Sadeem, NOMADD, Telaa, Zabraj, and newcomer Al-Maha Systems – all participated in the innovation showcase and startup competition. Sadeem, NOMADD and Telaa were acknowledged as Distinguished Startups by the judges and Al-Maha Systems was awarded first place in the challenge. The recognition is an important achievement for KAUST's accelerator programs, TAQADAM and 910ths and their partners SABB and Takamol.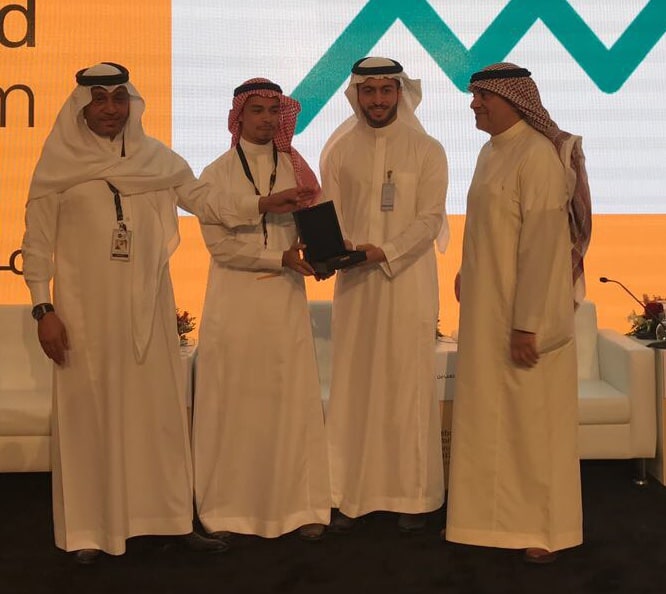 ---
Related articles:
Saudi students reimagine the future of education at STEAM competition
STEAM to save the day
–
Learn more about the KAUST SuperSTEAM Innovation Challenge