TAQADAM Startup Accelerator
TAQADAM is the only multi-university startup accelerator program in the Middle East.  It is designed to help participants execute their business models, deliver valuable products or services, and create local jobs.  It is delivered by KAUST to the kingdom with sponsorship from SABB bank.
The program equips entrepreneurs with the tools and support required to successfully launch a technology-based company through mentoring, marketing, ideation, fundraising and product design. Accepted startup teams receive up to $20,000 in grant funding and access to the co-working space at KAUST.
6-month program followed by one- to-one post-accelerator support during the up to six months incubation period.
Open to committed startup teams from up to six universities in the Western Region including KAUST.
Up to 30 but potentially on average 15 startup teams per cohort (selected on quality, viability).
Managed by the KAUST Entrepreneurship Center, with support from local and international mentors, on behalf of the sponsor SABB.
Innovation and startup training: value proposition, business model development, design thinking, investor pitching.
Pre-seed funding provided to all teams based on milestones, and seed funding available for selected teams.
Product testing and prototyping support where possible.
Exposure to KAUST's existing network of partners, potential clients and investors including the KAUST Innovation Fund.
TAQADAM Startup Program Next Cohort – Starts Dec. 1, 2017!
TAQADAM is a highly competitive accelerator program.  In the previous cohort, over 600 applications were received, of which 168 teams advanced to the second round of judging.  During the second round, teams, from universities across Saudi Arabia, complete a one-month pre-accelerator program leading to a business pitch event at KAUST.  From that judged event, thirty startup teams are selected, to participate in the final phase of the TAQADAM accelerator program and are also awarded $20,000 each in seed grant funding.
Finalist teams then spend the next five months participating in the intensive startup accelerator program. The mentor-led program encompasses training to help launch and scale their new ventures, group boot camps and access to office space at the KAUST Entrepreneurship Center.  Teams receive one-on-one sessions with mentors in their field, some of the best entrepreneurial experts from around the world from the academic, research and private sectors. The most promising of these startups are eligible for additional seed funding from SABB and the KAUST Innovation Fund. The program ends with a Startup Showcase that awards $60,000 in cash prizes!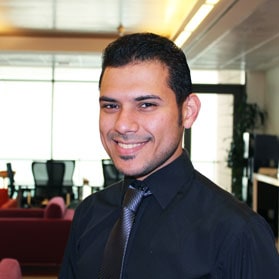 Abdulrahman AlJiffry, New Ventures Associate, KAUST Entrepreneurship Center
Abdulrahman is a founding member of the King Abdullah University for Science & Technology (KAUST) Entrepreneurship Center; Abdulrahman has played a pivotal role in KAUST's Innovation and Economic Development activities for the past five years.
Currently Abdulrahman manages the center's Innovation Academy and corporate innovation programs, a selection of customized programs designed to foster innovation and new thinking in large organizations. Abdulrahman has worked with passionate and creative teams from Saudi ARAMCO, SABIC and Islamic Development Bank (IDB) among many others.
He has developed training and mentorship programs for a variety of major events and startup conferences in the Kingdom including MITF (Saudi Arabia) and Arabnet. Work has included developing the program for the KAUST STEAM Innovation Challenge in collaboration with organizations such as Islamic Development Bank and Dow Chemical.
Abdulrahman has played a pivotal role in developing and managing the TAQADAM University Entrepreneur Accelerator, which is funded by Saudi British Bank (SABB) and has supported twenty-eight startup teams with a variety of technologies including Internet of Things, New Materials, Software, Internet and Biotechnology from 13 different Saudi universities.
Abdulrahman also supports a diverse portfolio of KAUST early technology start-ups ranging from clean tech to education to social enterprise. During his tenure, KAUST has been the recipient of numerous high profile awards, such as being named the best higher education institution supporting entrepreneurship at the Global Entrepreneurship Summit (GES) and recognized by University Business Incubators Index (UBI) as a high potential incubator program. Arwa Shafi, New Ventures Associate, KAUST Entrepreneurship Center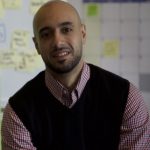 Nawaf Algain, Development Relations Manager, KAUST
As part of the KAUST management team, Nawaf brings a wealth of experience in empowering many of KAUST's development initiatives, in addition to his role with KAUST's Entrepreneurship Center. He achieves this through structuring key relationships with business community at large. He is involved in KAUST's ambitious start-up accelerator programs TAQADAM and Takamol 9/10ths.
With over 15 years of exceptional track record in both public and private sectors, he has been involved in driving business excellence, spearheading planned initiatives, as well as top-tier relationship management across diverse sectors.
Nawaf has had several leadership roles after starting his career in investment banking, managing several key portfolios valued over 1.5bil SAR as well as managing key investor relationships. He later joined the Saudi General Investment Authority (SAGIA) and was one of the founding members in the development of Economic Cities Authority.
He later joined General Electric (GE) heading and managing their indirect offset program for Saudi, UAE and Bahrain, with a strategic focus and aim to invest tech transfer and knowledge based industries. Combining his core competencies and entrepreneurial drive he has also founded various start-ups in areas of technology, real estate, franchising, food and hospitality. His last start up was Beemkan, a crowd-funding platform for creative industries in the GCC.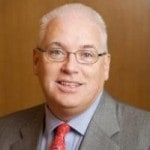 Brian Hayes
Brian Hayes was Managing Director of Citibank Europe plc (CEP) from 2000 until the end of 2013. He was the architect and founder of Citi's first innovation lab (originally named RDiL) and was a member of Citi's Global Innovation Council based in New York. During his time at Citi, he had extensive senior P+L leadership roles as Treasurer, Senior Corporate Finance Officer and as MD of the Global Transaction Services businesses.
Following his departure from Citi, he set up RDiL Labs at the DCU (Dublin City University) Innovation Campus. RDiL works with a number of startup companies who are looking to develop and scale new technologies. Brian also undertakes various innovation projects, business consulting, senior executive coaching and training programs as well as working closely with DCU as an enterprise innovation advisor. He was Chairman of the DCU Educational Trust (the funding body for the university) for 8 years. He was appointed by the Irish Government to an advisory board tasked with prioritizing state funding for research and he also chairs a Government-funded governance, risk and compliance technology center. He is a member of the US-based Keiretsu angel network which funds new ventures.
Brian has an MSc in Investment and Treasury (MIT) from DCU, C. Dip A.F. from the Chartered Association of Certified Accountants and is an IIMR associate. He also lectured on the MIT program for number of years.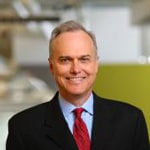 Charlie Lewis
Charlie Lewis manages the creation and growth of new spinout companies at Arizona Technology Enterprises (AzTE), the Arizona State University technology transfer organization. Charlie brings 20 years of entrepreneurial and private equity experience to AzTE. During his tenure, ASU has had over 70 spinout companies, that raised over $400 million equity funding.
Prior to joining AzTE, he served as general partner for two Arizona venture capital funds, Arris Ventures and Paradise '94. He directed the investment committee responsible for analyzing due diligence findings and appropriating more than $25 million in private capital with an emphasis on early-stage technology companies. During that time, he was involved in the acquisition of three portfolio companies, one by a public corporation (NYSE: IDR).
Prior to his venture fund experiences, Charlie was vice president of sales and marketing for Tritium Technologies. There, he developed the marketing plan and managed the sales process for the company's digital vibration attenuation products. He also served as International Director for Distribution for ANVT, Inc. In that role, he formulated the North American and European distribution plans and gained key insight into international trade relations. Charlie was a founding partner of Midas Computers in 1984 after graduating from Arizona State University with a B.S. in computer science. The company designed software tools for small retail businesses and was acquired by POS Systems in 1993.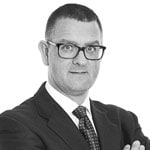 John Eager
On qualifying as an accountant in 1994, his first assignment was in the dynamic growth-by-acquisition Adare PLC. He followed this with a long period as finance professional and project manager in the emerging Irish technology sector, in both bootstrapped and funded companies. He managed start-ups and spinouts, raised equity, and developed and appraised business plans for small Irish technology companies. Moving back to Adare in 2001, he was responsible for IT and Technology across the group and managed several internal corporate ventures using the Internet and new software to build customer solutions. He served two periods as Interim Finance Director in crisis situations in large subsidiaries of the group. He worked there until the group's trade-sale and successful exit from MBO in 2006.
Since 2006 John was directly involved in solving problems. He led the post- receivership rescue of the well-known publication Buy&Sell in 2009, resetting its business model for the Recession. In 2010, he was appointed CEO of Snap, the national print franchise, to lead the long-term turnaround of the network of franchises. John formed WinAbu Consulting in 2014, focusing specifically on helping companies execute their plans – taking a hands-on approach through working closely with, and often in, client management teams. This work has included extensive projects in commercial strategy in the university sector, not-for-profit sector and with driving innovation and change in corporates.
John has lectured and mentored widely across the full range of business start-up planning and execution themes, including the Ryan Academy for Entrepreneurship, and Dublin City University's Invent (Technology Transfer Office) in Ireland, and King Abdullah University for Science & Technology (KAUST). Innovation and Entrepreneurship assignments have been completed in Ireland, the UK and the US. His relationship with DCU goes back almost a decade, including serving as Chairman of one of DCU's commercial entities, and completing commercial and strategic reviews for DCU's leadership.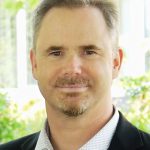 Jim Kelly
Jim has comprehensive experience in leading complex innovation programmes including – product/service development, business development, new revenue streams, market influencing, training design and delivery, advanced technology transfer, and executive education. He has worked with and helped start-ups, SMEs, multi-national corporations and universities.
Recently as Head of Innovation Enablement at Accenture, he helped establish the world's biggest consulting firm's first Global Center for Innovation. From 2010 he designed, implemented and embedded the innovation system for Citibank's first innovation lab and was responsible for the transaction services business, payments and receivables innovation portfolio. At Citibank Jim conceived, prototyped, developed and launched new and enhanced products and services realizing significant new revenue.
While at Intel for over 15 years Jim co-founded the Intel Innovation Lab and conceived, designed and established Intel's global Systemic Innovation Program. He has designed and delivered executive innovation education and consultancy with a wide range of clients including start-ups, Small & Medium Enterprises as well as large multi-national corporations. This includes work on Innovation Strategy, Business Model Design, Lean Start-up, Design Thinking and Scale-up actions.
Following Accenture, he has set up Jim Kelly Innovation Services, where he works with and mentors organisations big and small. Jim helps organisations right size their innovation strategy and system to deliver growth.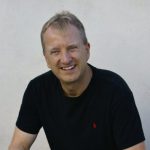 Carl Nablo
Carl V. Nablo is the Managing Partner of Ascendency Global and Bison Holdings. The firm is engaged with both Domestic and International Entities in Strategic and Tactical Business Consulting. Mr. Nablo also consults to numerous clients and serves on multiple boards assisting extensively on consulting models, finance, sales, marketing and business development.
Mr. Nablo is a lead mentor at Arizona State University's EIG Group and additionally Arizona Furnace which is a multiple platform consortium that promotes and develops intellectual property coming out both the University Systems and Industry. In addition, Mr. Nablo is a Thought Leader at MAC6 Incubator in Tempe Arizona and has championed the advocacy of technology and innovation with the recent opening of the MAC6 Manufacturing, Innovation and Technology Center.
Mr. Nablo has extensive senior P & L leadership in both public and privately held corporations and entrepreneurial environments. He has lead as CEO, President and COO numerous global industrial, technology and process organizations through strategic change and rapid growth. He has a long term experience with the acquisition and integration of companies to maximize shareholder value.
Mr. Nablo is the co – founder of the Arizona Industrial Manufacturing Group (AMG) whose members support the development of industrial platforms to the state of Arizona. He was recently asked by the White House Urban Economic Forum to serve on a panel on manufacturing.
Mr. Nablo holds a B.A from the College of Arts & Sciences at Bucknell University. An avid volunteer in the community, Carl works with Canine Assist Dogs, ASU Sky Song in numerous additional mentoring and advisory programs, The United Way Big Brother Program and various civic boards. He enjoys numerous outdoor sporting endeavors and is a resident of Scottsdale.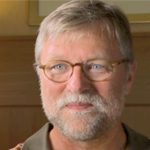 Hans Haring
Hans is an experienced international petroleum engineer and business innovator. He is a master practitioner of change & innovation management processes and known, within Royal Dutch Shell, for his contrarian approaches towards moving innovations forward, delivering results that were not imagined possible.
Since 2009 Hans worked as Shell GameChanger, gaining invaluable experiences in taking forward potential disruptive ideas from initial conception to ultimately value realization. He provided direction, leadership and support to the idea proponents, building constructive and trusting relationships with a broad array of creative and energetic personalities, in and outside Shell, whilst building bridges with the receiving Shell organizations to minimize valley of death problems after graduation. During this period he dealt with over 1000+ ideas, managing an execution portfolio with a value of several billions dollars.
Early 2016 Hans founded Innovation Nestor Consulting. As innovation nestor he will be teaching classes, coaching and mentoring individuals and providing consultancy services to companies wanting to increase the probability of success in their innovation efforts. An integral part of his activities will be the further development of game changing style innovation practices.
To participate in the next TAQADAM program, starting December 1, 2017, please click on the link below to submit your application form with your team's information, before the November 11th deadline.  We will then contact you to complete the registration.
The competition is only open to current students, postdocs, staff, researchers and faculty from Saudi Arabian universities.
To be eligible to join and stay on the accelerator programs, teams or at least one of the team participants must be legally based in the Kingdom of Saudi Arabia during the accelerator and be able to attend required accelerator activities. The accelerator process is generally 4-6 months, which could involve startup team members to engage in day, evening and weekend events and bootcamps.
All applicants that are utilizing intellectual property need to have the correct written permission to commercialize the technologies in their startup idea from their university and/or technology transfer office.
If a startup already legally exists, it must not have received more than 500,000 SAR in external funding and have been launched within the last 12 months.
Accommodations not provided.
Questions?
Contact: ec@kaust.edu.sa
Startups who participated in TAQADAM have received numerous impressive accolades over the past year. For example, KAUST IP-based startups Sadeem and SONATE competed at the Asia-Pacific competition SLUSH Singapore in September 2016, with Sadeem making the final forty-five startups and SONATE the final six, out of 750 startups that originally applied for the competition. In addition, KAUST IP-based startups Sadeem, NOMADD and Visual Experience featured in the top 20 of Forbes Middle East's list of The 50 Most Promising Saudi Startups.
Learn more about our most recent TAQADAM graduates here!
Want to join our next cohort?
Click below to request an email alert for for the next TAQADAM cohort application session.