TAQADAM Startup Accelerator
TAQADAM is a Saudi Arabian startup accelerator for ideas that are pushing the boundaries of science and technology. Over the course of 6-months, we help aspiring entrepreneurs bring their ideas to market through mentorship and training in topics such as ideation, product design, marketing and fundraising. Accepted teams receive SR 75,000 in grant-funding and access to co-working space in the KAUST Entrepreneurship Center and prototyping lab. At the completion of the program, selected graduates are eligible for zero-equity follow on funding up to SR 375,000.
TAQADAM focuses on 3 tracks: technology, FinTech and services solutions, and is  open to Saudi university students, staff, faculty and recent graduates. The program has been developed in partnership between King Abdullah University of Science and Technology and SABB.
6-month accelerator program followed by post-accelerator support during a six months incubation period.
Technology track
Financial technology track
Service solutions track
Up to 30 startup teams per cohort (selected on quality and viability).
Managed by the KAUST Entrepreneurship Center, with support from local and international mentors, and in partnership with SABB.
Access to co-working office, prototyping lab and incubator space.
Up to SR 75,000 of zero-equity grant funding based on completion of milestones + chance to pitch for follow-on funding.
Innovation and startup training: value proposition, business model development, design thinking, investor pitching.
Product testing and prototyping support where possible.
Exposure to KAUST's existing network of partners, potential clients, and investors including the KAUST Innovation Fund.
TAQADAM Startup Accelerator Next Application Round Opens Soon!
TAQADAM is a highly competitive university accelerator program. For our second cohort, over 600 applications were received, from which 45 teams advanced to the second round of judging. During this phase, teams from universities across Saudi Arabia complete a one-month pre-accelerator bootcamp leading to a business pitch event at KAUST. At the end of the bootcamp, approximately 30 startup teams are selected to participate in the TAQADAM Accelerator program and are also awarded SR 75,000 each in pre-seed grant funding.
The teams then spend the next five months participating in an intensive startup accelerator environment. The mentor-led program encompasses training to help launch and scale their new ventures, bootcamps and access to office space at the KAUST Entrepreneurship Center. Teams also receive one-on-one sessions with mentors in their field. The most promising of these startups are eligible for additional seed funding from SABB and the KAUST with successful startups receiving up to SR 375,000 in zero-equity follow-on funding.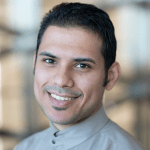 Abdulrahman AlJiffry, KAUST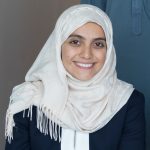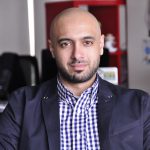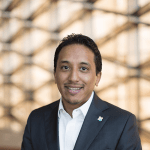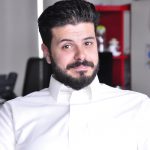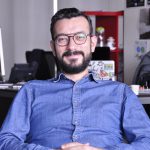 Roberto Ciaramaria, KAUST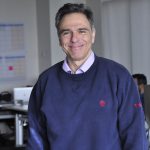 Nikolaos Tsorpatzidis, KAUST
Applications for the 2020 cohort open soon.
To be eligible to join and stay on the accelerator programs, teams or at least one of the team participants must be legally based in the Kingdom of Saudi Arabia during the accelerator and be able to attend required accelerator activities. The accelerator process is generally 4-6 months, which could involve startup team members to engage in day, evening and weekend events and bootcamps.
All applicants that are utilizing intellectual property need to have the correct written permission to commercialize the technologies in their startup idea from their university and/or technology transfer office.
Questions?
Contact: ec@kaust.edu.sa
TAQADAM has successfully graduated 78 startups since 2016 and awarded over 9 million SAR in funding. TAQADAM entrepreneurs have joined the accelerator from 20 universities across Saudi Arabia with and represent core industries such as FinTech, BioTech, retail, ICT, and energy.