While their businesses couldn't be more different, TAQADAM 2022 graduates Kitchefy and Takadao shared similar experiences and even benefited from each other's diverse backgrounds, support, and successes during the intense, six-month-long accelerator experience as they both looked to innovate centuries-old industries.
Kitchefy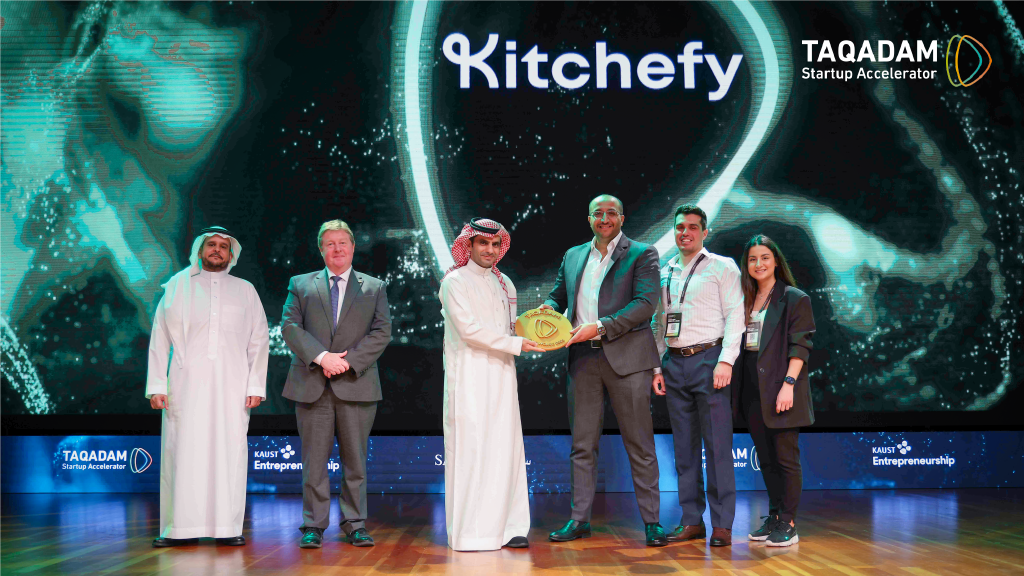 In the past 5 years, Kitchefy founders were puzzled by a restaurant industry conundrum — restaurants shutting down at a record pace, while the food delivery industry experienced simultaneous rapid growth. As they started to dig into the reasons behind this, they found it was mainly due to operational inefficiencies, a utilization issue. A cloud kitchen model could address these issues.
Cloud kitchens are restaurants with no physical storefront. Food is prepared in a commercial, often shared, kitchen and delivered to customers via third-party services like HungerStation and Marsool. Kitchefy launched their idea in Jordan, helping more than 15 restaurants serve over 33,000 happy customers.
"We knew the concept was viable," says Kitchefy co-founder, Marwan Abu Sakha. "It was now time to take it to the next level and TAQADAM helped us do that."
From work visas and workspace in Riyadh and Jeddah to introductions to potential partners with mutual interests, the network of TAQADAM mentors and founders pushed Kitchefy's business forward.
"The mentorship from our main mentor as well as the network of professionals from other specialized fields was really beneficial," adds Sakha. "We were provided with so much support. From a complete rebranding of our visual identity to financial modeling services to introductions to multiple well-known investors. These are all things that would've taken us years to accomplish on our own."
With a refined brand and reshaped business model, Kitchefy not only raised $450K in pre-seed round funding, it won at the 2023 TAQADAM annual startup showcase. The company has officially relocated to Saudi Arabia where it is launching 120 new satellite kitchens while raising its seed round of financing.
Takadao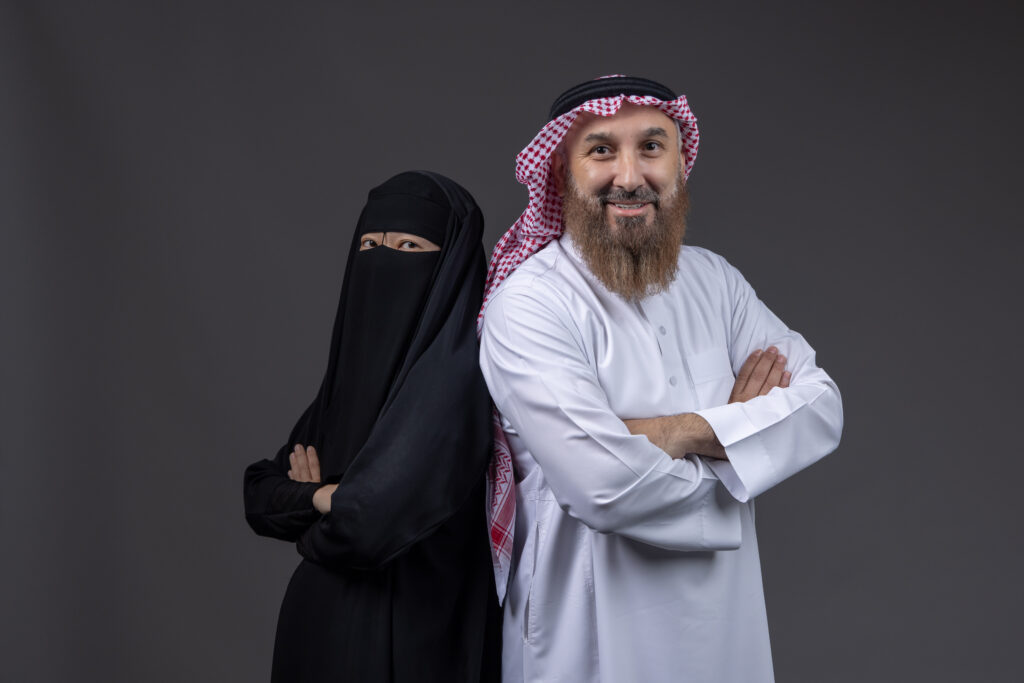 Conventional insurance is not Shariah-compliant because it involves uncertainty, gambling, and interest. 2 billion Muslims worldwide are underinsured and underbanked due to a lack of Shariah-compliant products. TAQADAM startup Takadao offers a cooperative insurance and finance platform that is cross-border and global, all built on public blockchains and it's Shariah-compliant.
Takadao founders saw an opportunity in the world of blockchain technology and how it could be used to create a cooperative insurance and finance platform. Launched in 2021, Takadao is built on the belief that halal insurance and finance solutions should be globally accessible at a fair price and with full transparency. As if being a startup with a new idea isn't daunting enough, Takadao was entering the world of insurance and finance that's dominated by big players with deep pockets, a challenge that may seem almost impossible to some.
"A big part of being able to build a successful startup is the ability to tap into deep networks that help you advance," says Takadao co-founder Morrad Irsane. "TAQADAM allowed us to extend our network in ways that would not have been possible on our own, giving us opportunities in the Saudi and global market that provided a soft landing for our unique concept."
Having already garnered significant interest in their platform, TAQADAM helped Irsane and his team make the leap to a global entity. In February 2023, Takadao took home $150k and the Aviatrix award from the Leap Rocket Fuel start-up pitch competition, one of the world's largest tech events. Shortly after, the company launched the beta version of its community-based financing product followed by the successful close of its pre-seed funding round.
"Founder credibility takes a long time to build," adds Irsane. "TAQADAM helped with this by allowing us to plug into its existing network and propelling our company forward."
Apply now to join a community of 500+ founders, investors and mentors and take your business to the next level.
Applications close 30 April 2023