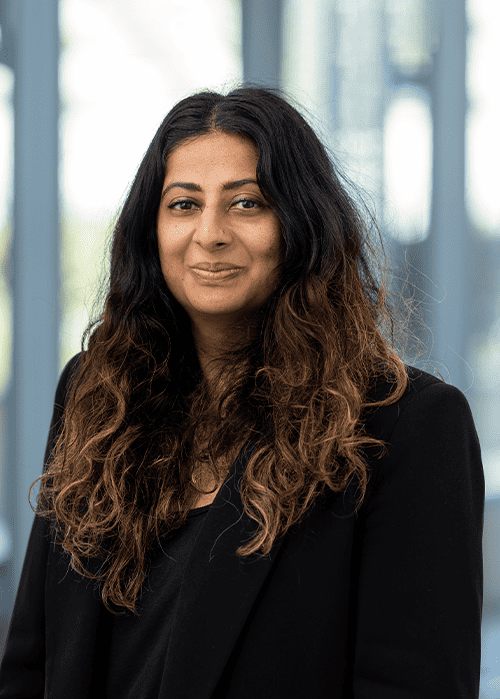 Dr Riddhi Y. Shukla
Head, Technology Deployment at King Abdullah University of Science and Technology (KAUST).  
Dr Riddhi is a pharmacist by training (BSc Pharmacy Hons) with a PhD in neuropharmacology from the University of Bradford in the UK. 
With over 20 years' experience of working in UK academia in business development, income generation, commercial analysis, technology commercialization and developing spin-ins and spin-outs Riddhi is passionate about utilizing and translating University knowledge and assets to create impact for industry partners and stakeholders.  
Riddhi has also provided her knowledgeable consultancy expertise in delivering opportunity assessments for other UK universities, delivering European Regional Development Fund (ERDF) outputs and leading Higher Education STEM projects. In addition Riddhi is a practicing Pharmacist, for the last 23 years being a member of the General Pharmaceutical Council (GPC). 
An experienced and effective people manager Riddhi has additional qualifications from Chartered Management Institute (CMI) and Institute of Leadership and Management (ILM) to effectively lead, mentor and coach colleagues to drive exceptional organisational performance.     
Since moving to KAUST Riddhi also works closely with British Consulate in Jeddah and The British Embassy in Riyadh to foster meaningful impactful business relationships between the Kingdom of Saudi Arabia and The United Kingdom.  
Her role within KAUST Innovation is to lead the Technology Deployment team in identifying global partners in order to deploy KAUST intellectual property assets to generate societal, technological, environmental and economic impact.  
In addition, Riddhi leads the strategy and direction for the engagement and development of strategic initiatives with industry and other stakeholder partners both global and in-Kingdom to identify opportunities for consultancy opportunities to create remarkable impact.  
د.ريدي سوكلا
رئيسة قسم نشر التكلوجيا في جامعة الملك عبدالله للعلوم والتقنية (كاوست) 
دكتورة ريدي سوكلا هي صيدلي بالتدريب ، حاصلة على شهادة بكالوريوس في الصيدلة مع مرتبة الشرف و ايضاً حصلت على درجة الدكتوراه في علم الأدوية العصبية من جامعة برادفورد في المملكة المتحدة.
لديها خبرة أكثر من 20 عاماً بالعمل في الاوساط الأكاديمية في المملكة المتحدة في مجالات تطوير الأعمال ، توليد الدخل، التحليل التجاري، تسويق التكنولوجيا،  تطوير الأعمال الفرعية ، تسويق التكنولوجيا بالإضافة الى تطوير الأعمال الفرعية و الشركات المنبثقة. فهي شغوفة في استخدام و ترجمة معرفة الجامعة لإحداث تأثير لشركاء الصناعة وأصحاب المصلحة.
قدمت ريدي خبرتها الاستشارية الواسعة في تقديم تقييمات الفرص لجامعات المملكة المتحدة الأخرى ، وتقديم مخرجات صندوق التنمية الإقليمية الأوروبية ERDF)) وقيادة مشاريع العلوم و التكنولوجيا و الهندسة و الرياضيات (STEM) للتعليم العالي. بالإضافة الى ذلك فإن ريدي صيدلي ممارس على مدار ال 23 سنة الماضية وأنها عضو في مجلس الصيدلاني العام (GPC).
ريدي لديها الخبرة فعالة في إدارة الأفراد حيث لديها مؤهلات إضافية من معهد الإدارة المعتمد (CMI) و معهد القيادة و الإدارة ILM)) لقيادة و توجية و تدريب الزملاء بشكل فعال لقيادة أداء تنظيمي و استثنائي.
منذ انتقالها الى جامعة الملك عبدالله للعلوم و التقنية (كاوست) تعمل ريدي بشكل وثيق مع القنصلية البريطانية بجدة و السفارة البريطانية بالرياض لتعزيز العلاقات التجارية الهادفة و المؤثرة بين المملكة العربية السعودية و المملكة المتحدة.
دور ريدي في كاوست للإبتكار هو قيادة فريق نشر التكنولوجيا في تحديد الشركاء العالميين من أجل نشر أصول الملكية الفكرية في جامعة الملك عبدالله لتوليد تأثير مجتمعي وتكنولوجي وبيئي واقتصادي.
بالإضافة الى ذلك،  تقود ريدي الإستراتيجيات و التوجيه للمشاركة وتطوير المبادرات الإستراتيجية مع الصناعة والشركاء الآخرين من أصحاب المصلحة على الصعيدين العالمي وداخل المملكة لتحديد الفرص المتاحة للاستشارات لإحداث تأثير ملحوظ.