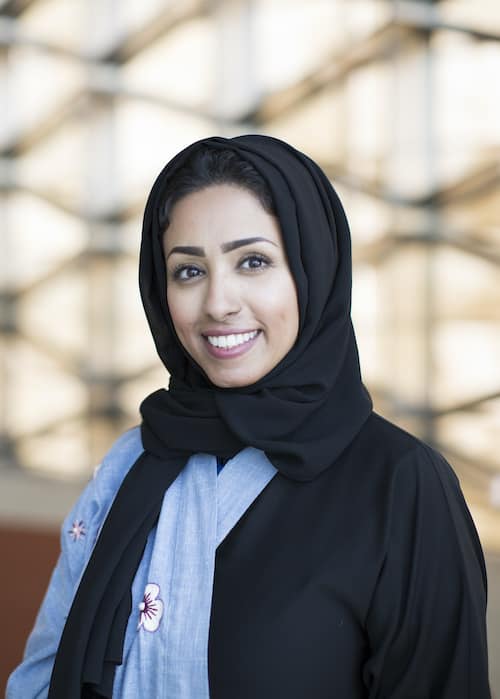 Nisreen Mostareeh
Technology development specialist – specializing in the fields of electronic engineering, science and bioengineering.
Nisreen is a dedicated member of the deployment team at the Technology Transfer Office. With a passion for bridging the gap between academia and industry, Nisreen plays a crucial role in understanding the needs of the industrial market and connecting it with the cutting-edge technologies emerging from King Abdullah University of Science and Technology (KAUST).
As part of her responsibilities, Nisreen actively applies intellectual property laws to protect and enhance the value of these groundbreaking technologies. She collaborates with researchers, centers, and teams within KAUST to develop these technologies further, ensuring they are primed for real-world applications. By finding technical, practical, financial, and commercial solutions, Nisreen helps facilitate the seamless transfer of these research findings from the laboratory to tangible products that serve both the Saudi and international markets.
نسرين مستريح
أخصائية تطوير التقنيات – متخصصة في مجالات الهندسة الالكترونية والعلوم والهندسة الحيوية
عضو في فريق التطوير والتسويق بقسم نقل التقنية والابتكار والذي يعمل على فهم احتياجات السوق الصناعي وربطه بالتقنيات الناتجة عن مراكز وأبحاث جامعة الملك عبد الله للعلوم والتقنية، وتطبيق قوانين الملكية الفكرية عليها وتطويرها وإيجاد حلول تقنية، عملية، مالية وتجارية لنقل هذه الأبحاث من كونها نظريات واختبارات معملية الي منتجات تطبيقية تخدم السوق السعودي والعالمي.