Welcome to the new Innovation and Economic Development website. We have been hard at work the last few months to bring you the new site with brand new content and a revamped look.
We have updated the site to cater to a larger audience and to better demonstrate the breadth and depth of activities at KAUST that support innovation and economic development, including new content on technology transfer and our latest technologies, entrepreneurship and startup investment, collaboration with industry and our emerging innovation hub: the Research and Technology Park.
The website is built around our three main audience groups:
Industry: companies, private sector entities, nonprofits and government organizations we work with to transfer knowledge and technologies created at the University, who are essential to achieving our mission of public benefit and economic development;
Inventors: members of the KAUST community who create intellectual property in the form of new inventions, technologies, processes, etc. that become the assets we translate into commercial products or services;
Entrepreneurs: not only those who start businesses based on University research, but also the broader community of people with new ideas or innovations, including "intrapreneurs" who launch initiatives and solve problems within their organizations.
You may fall under more than one of these categories. Many of our inventors, for instance, are also entrepreneurs who start companies based on proprietary products or services they create at KAUST.
Make sure to regularly check the News & Events section of the website to read our insights on topics related to university innovation and economic development, in addition to our latest news and upcoming events.
The best way to stay updated with our latest activities is by following us on Twitter @KAUSTinnovation for English speakers and @KAUSTinnov_AR for Arabic speakers.
I look forward to hopefully meeting you at one of our upcoming events or programs.
Click here to learn more about Innovation and Economic Development at KAUST.

---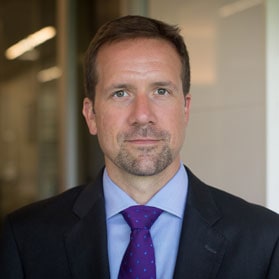 Tristan Walker is the Deputy VP of Innovation and Economic Development at KAUST. He manages the University's technology transfer, entrepreneurship and industry engagement activities, and oversees operations of the KAUST Research and Technology Park. He managed his own e-commerce and real estate businesses and held leadership positions in finance, budgeting and planning at different government organizations in the UK before moving to KAUST.
Start a conversation. Follow us @KAUSTinnovation.