KAUST held the 11th annual meeting of its Industry Advisory Board (KIAB) virtually on September 2, 2020. The purpose of this years meeting was COVID-19 and focused on research, education and economic development opportunities with members of the KAUST Industry Collaboration Program (KICP). The meeting provided members with a platform to connect, identify avenues of collaboration and share the challenges and achievements of the past year. 
Two new members were welcomed into the KICP program: Modon and Saudi Industrial Development Fund (SIDF), bringing the total number of industry partners to 24. Special guest and keynote speaker, Dr Mohammad Alabdulaali, Assistant Minister at the Saudi Ministry of Health (MOH) opened the meeting, sharing insights on the approach to public health in Saudi Arabia. A presentation on 'COVID-19 by the numbers' followed from second keynote speaker, Chief Data Officer at Lean Business Services, Mr Fahad Alsaawi.
KAUST and the COVID-Crisis
With all facets of life upended, KAUST and KICP industry partners have needed to adopt different strategies to operate as safely and effectively as possible during the crisis. KIAB 11 allowed members to showcase what they've discovered so far and discuss how to forge partnerships that promote open innovation and economic growth. 
President Tony Chan kicked off discussions reflecting on the pandemic, "I have been extremely proud to see the way KAUST and our partners have adapted and responded – the collective ingenuity and collaborations have exceeded all expectations." 
Vice President of KAUST Innovation & Economic Development, Kevin Cullen, went on to highlight the university's outstanding achievements, despite the constraints, "Innovation never sleeps. This pandemic has presented opportunities for KAUST – even during the COVID crisis we have been exceeding targets and have secured 26 licensing deals in 2019/20, which is higher than ever before."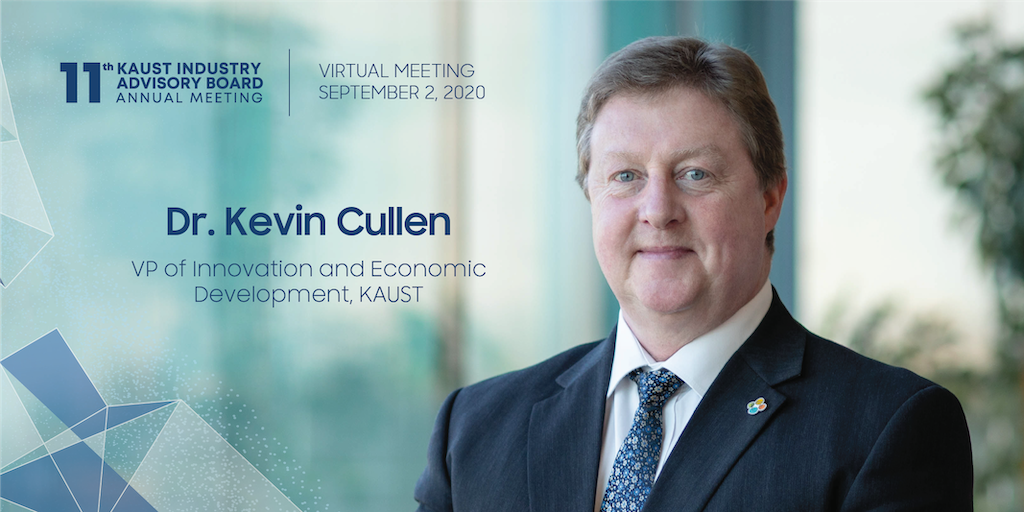 Vice President of Research Donal Bradley focused on KAUST's academic highlighted, "We set up the KAUST Research Rapid Response team – a program that has produced solutions, including developing a technology that can genetically barcode the virus to track mutations over time."
Industry partners adapt and thrive
Hearing from KAUST industry partners, participants learnt of their agility and adaptability throughout the pandemic. Their reports shared a feeling of optimism and confidence in the approach of their respective organizations. 
Managing Director of SaudiVax Mazen Hassanain noted that "This time has been a learning curve for us – we were able to successfully work remotely, provide support services to the Kingdom in fighting COVID-19 and make developments for future pandemics we may face."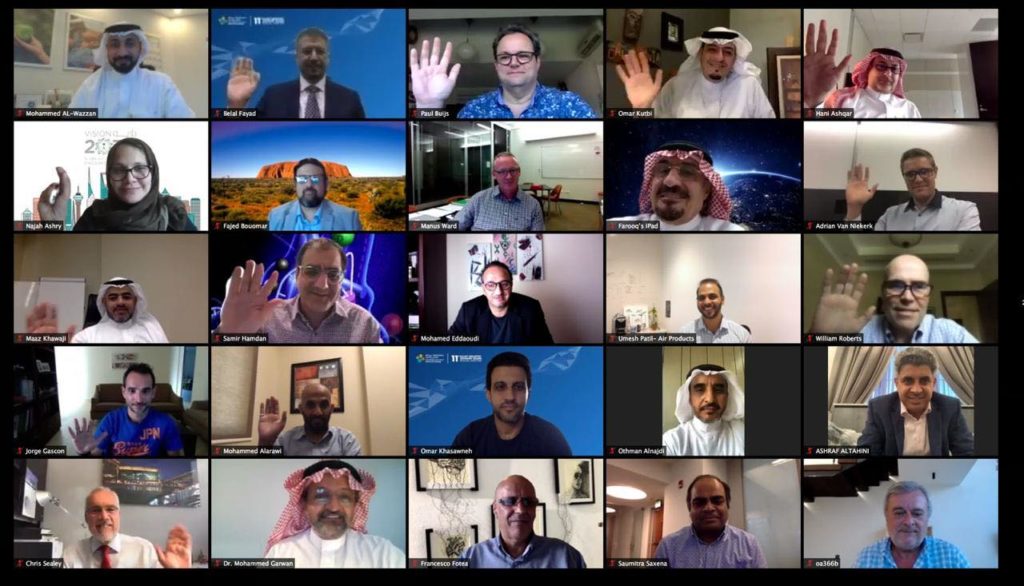 Leaning into a human-centric strategy, DOW Global R&D Director, EMEA, Dr Jamie Cohen shared that, "Our DOW team response was to focus on the customer experience through digital transformation and innovation. We are committed to keeping DOW's people safe, energized and resilient in this time." 
Air Products also focused on their people, as Executive Director Bill Karlson said, "During this difficult time, we are focused on new collaborative research projects as we strive to deliver value. It's more than policies and procedures for us; we also make sure to reward our people for their efforts."
Looking ahead
Looking ahead to next year, Kevin Cullen posed the question, "From this crisis that we've all gone through, are there things that we can identify that we can work on to make the next KIAB different – and to do things differently moving forward?" 
The 2020 KIAB virtual meeting provided a platform for essential conversations on the collective response to COVID-19. This shared knowledge means that KICP members can move forward armed with more tools to face the immediate future of the 'new normal' head-on.  
KAUST is committed to bridging the gap between research and industry. Through their partnership with KAUST, KICP members can tap into a world-class talent pool and quick technology commercialization capability. The annual KIAB meeting provides members with opportunities for business engagement, research commercialization and economic development.
---