Each year, KAUST Innovation & Economic Development works with over 100 startups – some homegrown through our Innovation Fund, others funneled in from all over Saudi Arabia via our STEAM Innovation Challenges and accelerator programs, TAQADAM and 910ths. As a Saudi university, we have the broad ambition of contributing to the economic diversification of the Kingdom and its transformation to a knowledge-based economy. We do this by fostering an entrepreneurial culture for young people in the Kingdom. Through our programs, entrepreneurs can explore, test and build their startup ideas.
These eight promising KAUST startups are the ones to watch for 2018.
FalconViz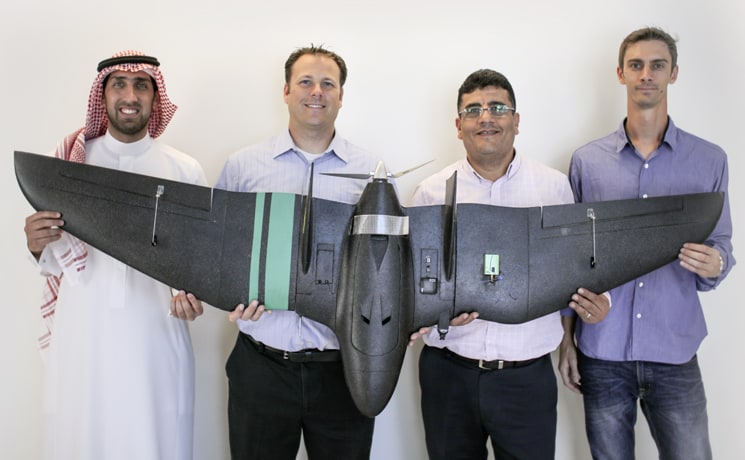 FalconViz is a KAUST startup which focuses on 3-D aerial surveying and mapping using unmanned aerial systems like drones. The brainchild of co-founders Anas Dahlawi, Neil Smith, Luca Passone, and Mohamed Shalaby, FalconViz currently employs 20 Saudi-based staff out of their lab in the KAUST Research and Technology Park. The startup has been included in the prestigious Forbes Middle East Top 100 Startups In The Arab World 2017 list.
KAUST Program: KAUST Innovation Fund
Quantum Solutions
Quantum Solutions is looking to improve the performance and efficiency of LCD and LED products – this means TV's, mobile phone displays, lights, lasers, solar cells and sensors. The nanotech startup was founded at KAUST and specializes in the industrial manufacture of Quantum Dots.
KAUST Program: KAUST Innovation Fund
Al Maha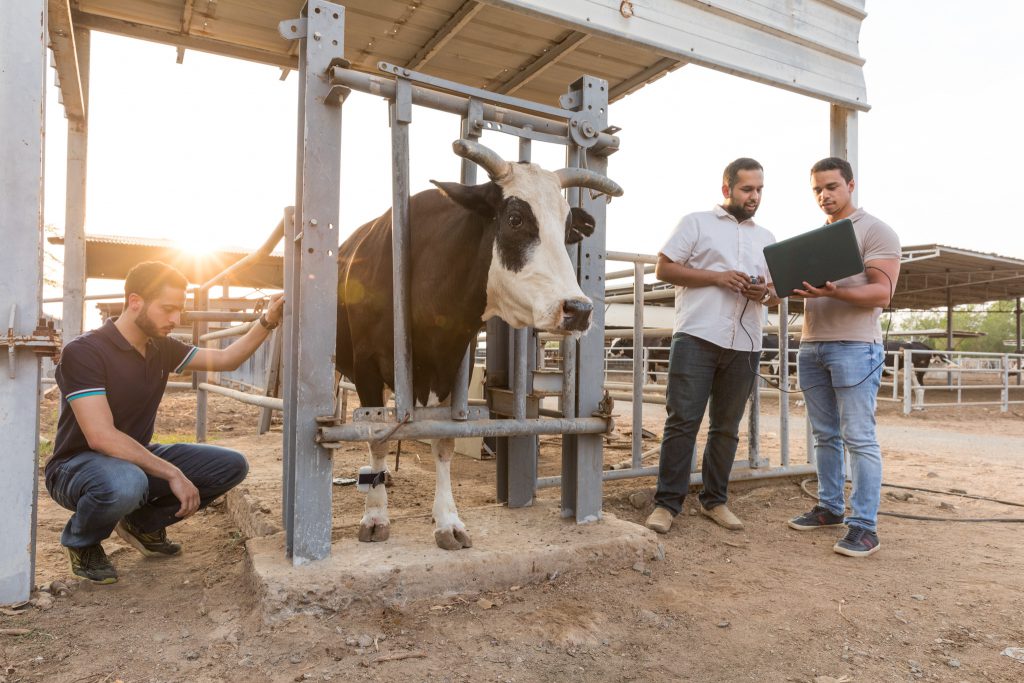 Al Maha technology provides monitoring and analysis of data for livestock to increase the efficiency of dairy farms. It utilizes the latest sensor and communications technologies to guarantee continuous and effective monitoring of herds. The company was founded by four KAUST grads, Suhaib Amer, Faisal Alhindi, Hamzah AlAhmadi and Albaraa Aseeri. Al Maha recently won first prize in the Asbar World Forum's 2017 Innovation Challenge.
KAUST Program: TAQADAM Accelerator
Insyab
Insyab develops wireless technology for video-streaming in mission-critical operations. Their patented, ultra low latency applications lower the risk and increase the efficiency of safety and tactical operations for law enforcement, emergency and disaster relief responders. The technology can also be used for wireless multi-player virtual reality experiences. Co-founded by Ahmed Bader and Mohamed-Slim Alouini in Dubai, Insyab is now based in the KAUST Research and Technology Park.
KAUST Program: KAUST Innovation Fund
BioTags
BioTags is helping to create the medicine of tomorrow by developing customized protein solutions for research and industrial production. Using a new proprietary KAUST technology, Biotags is the first company to provide a platform for highly specific, versatile in vivo protein modifications. The Biotags technology reduces costs and development time, but also facilitates the introduction of engineered research tools and tailored biopharmaceuticals or diagnostics.
KAUST Program: Taqadam Accelerator
Dhad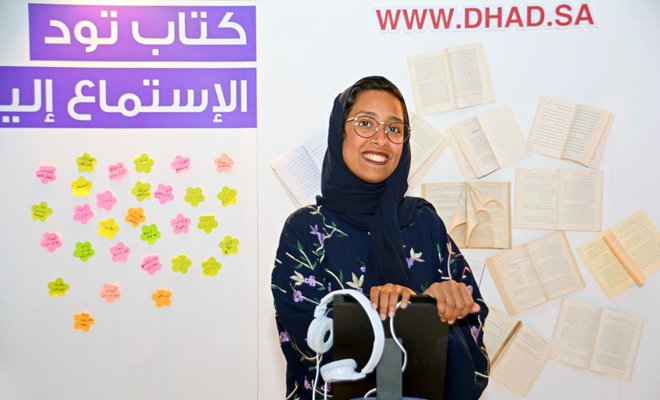 Considered the Arabic version of "Audible," Dhad is a publishing house that produces fiction and non-fiction audiobooks in Arabic. Founded by Manar Saud Al-Omayri to promote reading in Arabic culture, the company now has 200 recorded books with over 200,000 downloads. Dhad is now available on all Saudia Airlines flights.
KAUST Program: 910ths Accelerator
NOMADD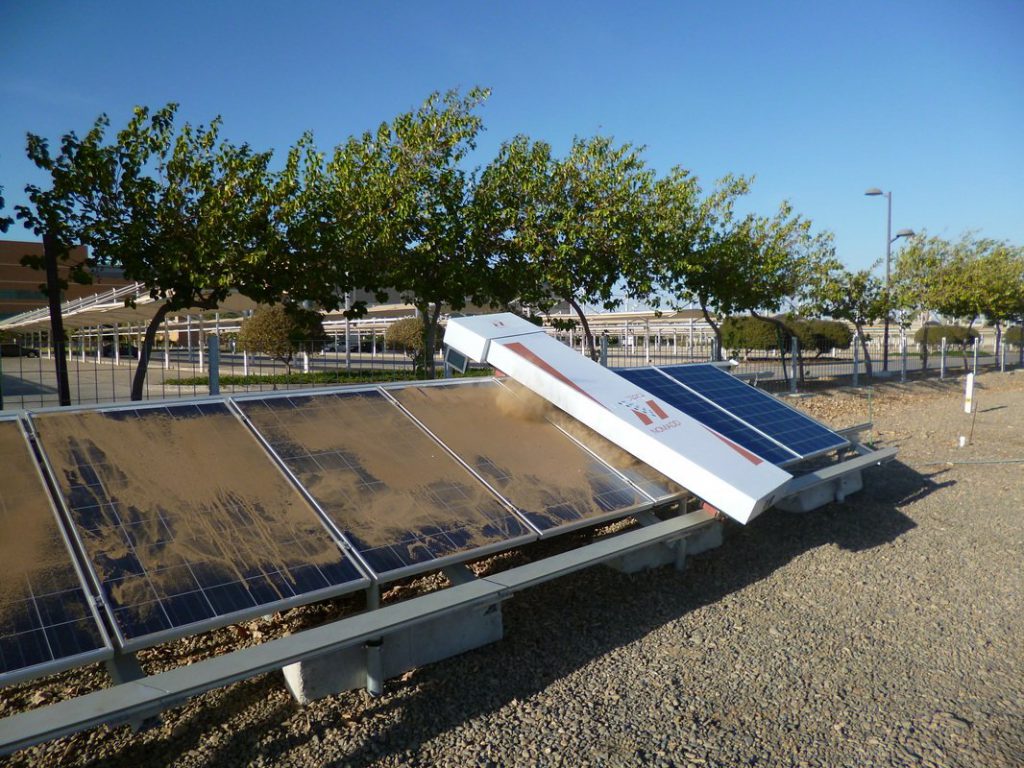 The NO-water Mechanical Automated Dusting Device (NOMADD) is a solar panel cleaning solution designed, developed and tested in Saudi Arabia. NOMADD closed their Series-A funding from KAUST for $1 million in 2016. In 2017, NOMADD entered into a commercial licensing agreement with Saudi Aramco. Their offices are located in the KAUST Research and Technology Park.
KAUST Program: KAUST Innovation Fund
Sadeem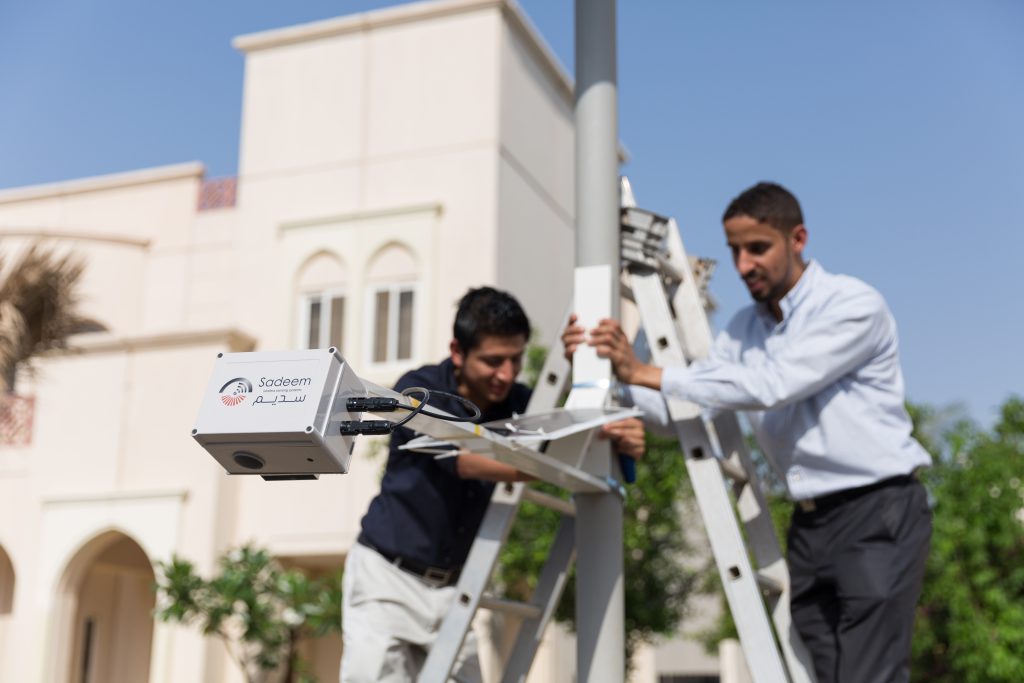 Sadeem is the first company in the market to have a multi-patented solution for flood and traffic monitoring. The company was founded in 2011 by three KAUST Ph.D. students (now grads), Mustafa Mousa, Esteban Canepa and Ahmad Dehwah, with an ambitious mission to help governments save lives and money during floods. In October 2017, Sadeem won the Best Global Startup award at Gitex Technology Week in Dubai, taking home $100,000. They have also been recognized by the United Nations during the 2017 UNISDR Global Platform for Disaster Risk Reduction. Sadeem is headquartered at the KAUST Research and Technology Park.
KAUST Program: HIKMA (now Taqadam Accelerator)