Last week, we hosted the Arabian Tech Tour 2015, the first regional version of the international event for leading venture capitalists, high-tech entrepreneurs and industry and government influencers.
The event was part of the ongoing efforts of the KAUST Innovation Fund team to support high-tech startups coming out of the University and to introduce them to local and international investors, as well as encourage top-quality emerging companies from around the globe to establish their activities in Saudi Arabia.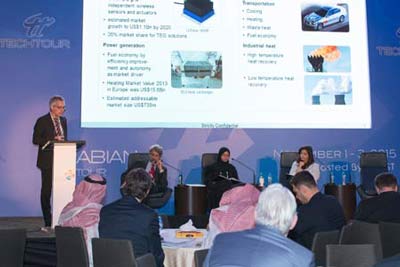 "Sponsoring these kinds of events that allow high-profile entrepreneurs to pitch to international and local VCs is strategic for us," said Nicola Bettio, head of the KAUST Innovation Fund and president of the Tour's selection committee. "KAUST is very excited to host this event and to contribute to the growth of the venture capital ecosystem in the Kingdom."
This year's edition of Tech Tour attracted talent from across the region and included entrepreneurs from a variety of fast growing sectors such as renewable energy, clean tech and digital health. Fifty early-stage companies from 15 different countries were selected to present their pitches to over 100 representatives from global investment and venture capital firms and corporate venture organizations. Total assets under management of attending investors are estimated at around $10 billion.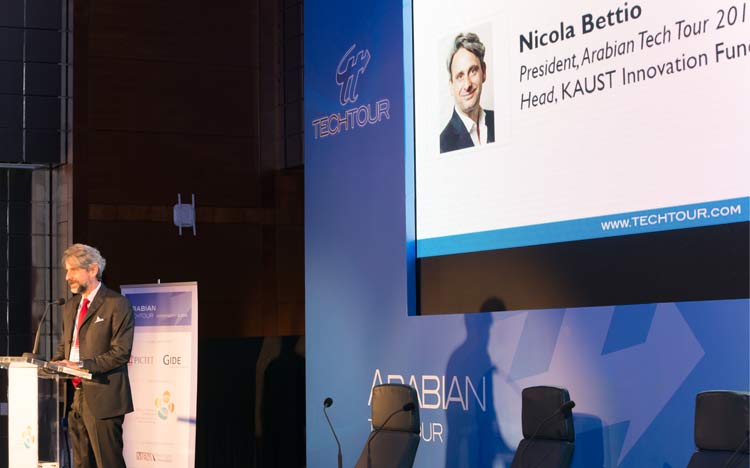 KAUST continues to support high-potential startups by providing training, mentorship and funding. The Innovation Fund makes venture capital investments from seed to early stage (up to $2 million) in promising technology companies and becomes a long-term strategic partner.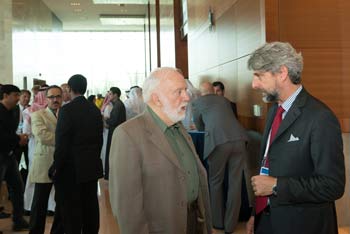 KAUST's startup portfolio comes from across the University's main research areas. Many of our startups came about through one of KAUST's startup accelerators or mentorship programs.