We hosted the first UBI Global Benchmarking Conference and Award Ceremony in the region on October 14 on KAUST campus. UBI Global is a thought leader in performance analysis of business incubation around the world. It helps university business incubators and business accelerators become more efficient and competitive through a comprehensive benchmark where more than 400 incubation programs in over 70 countries participate.
The UBI Global conference was support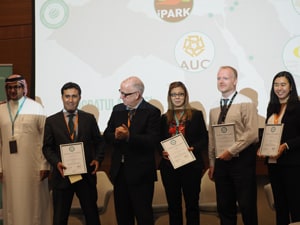 ed by the Islamic Development Bank, King Abdulaziz City for Science and Technology, the Badir Program for Technology Incubators and the Saudi Business Incubator Network. Over 100 people attended with participation from 10 countries, including Saudi Arabia, Holland, Sweden and the U.K.
This one-day event highlighted best practices, tools, analyses and featured inspiring success stories, allowing the incubation community to network, learn from each other and improve their performance to achieve the most economic impact locally, regionally and nationally.
During the conference, UBI recognized top performing business incubators or accelerators affiliated with universities in the Middle East and North Africa. The KAUST Entrepreneurship Center was named one of the four High Impact incubation programs that received this award at the event, and which will now be attending a special summit for the top 100 University Business Incubators in the world in Sweden in June 2016.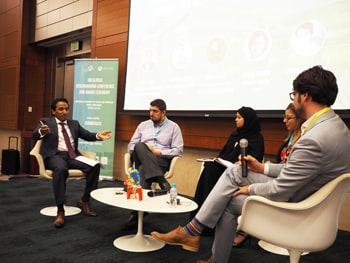 These incubators have in common a dedication to provide quality incubation services to their startup clients, including access to funds and post-incubation support, resulting in high impact on their entrepreneurial and economic ecosystems.
Participants at the event included professionals who are managing university startup incubators, accelerators and co-working spaces; those who are managing for-profit entrepreneurship facilities; entrepreneurship and innovation policy makers; support organizations and those in the economic development sector at the local and national level.
We are looking to keep up the momentum through the upcoming 2015 Tech Tour (November 1–3), led by the KAUST Innovation Fund. An international delegation of investors with entrepreneurs from Europe and the Gulf region will come together to identify and support the best emerging startups in ICT, energy, clean tech and life sciences.