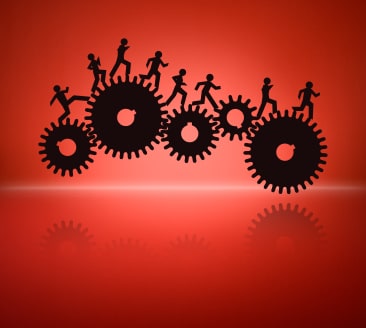 As KAUST TTI's patent administrator, my job is to keep the patent prosecution process moving. This is a harder task than you might think.
I coordinate between TTI case managers, our outside counsel in the United States, and KAUST inventors. The goal? To ensure deadlines are met, documentation is correct, and everyone receives the information they need to move forward.
In my almost two years at KAUST, I've learned much about effectively managing a patent acquisition process. Here are a few of my tips for success.
Begin by Laying Ground Rules
I helped develop guidelines to govern interactions between TTI and  legal counsel. These guidelines cover everything from how to reach the TTI staff, to suggested timelines for different types of patent applications, to instructions for billing. We now share these guidelines whenever we begin a new relationship with counsel. They ensure everyone involved is on the same page, and they give us a set of rules to follow if problems should arise.
Keep Track of Everything
We use the knowledge management software Sophia, made by Wellspring Worldwide, to create a "paper trail" of all information related to our patents. The system assigns an identification number to each invention, and we use that number in all correspondence. Sophia helps us manage intellectual property, contracts, financials, and more.
Pay Attention to Deadlines 
The world of patent prosecution is one of many deadlines—for patent applications in various countries, and all steps in between. When you manage multiple inventions at once, as we often do at TTI, things can get out of control quickly. I alert our portfolio managers when deadlines are approaching. We also track timelines in the Sophia system.
Check in Regularly with your Team
At TTI, we hold weekly case management meetings to confer on the status of open projects. At these meetings, I review upcoming deadlines and address any problems that may have occurred in the past week. Portfolio managers bring us up to date on the status of the inventions they oversee. Occasionally, we discover that our communication guidelines need to be updated. We revise them as needed and notify counsel of any changes.
Managing patents is never simple. But with careful organization and communication at every step, you can see inventions from idea to reality.
---
This post is archived and may contain outdated information.