SME Growth Program is one of the ways KAUST contributes to the prosperity of SMEs. KAUST encourages the development of products and innovation to drive economic development in the SME sector.
برنامج نمو للمنشآت الصغيرة و المتوسطة
برنامج نمو للمنشأت الصغيرة والمتوسطة هو أحد البرامج التي تساهم فيه كاوست لنمو وازدهار هذه المنشآت. كاوست تحث على تطوير المنتجات وتفعيل الابتكار داخل هذه المنشأت للإندماج مع عجلة التنمية الاقتصادية.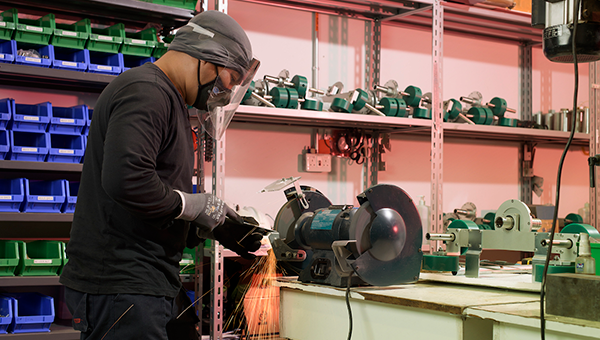 The Objectives of the SME Growth Program Are:
Stimulating and driving growth for SMEs.
Transferring knowledge to and building expertise within the workforce.
Determining the level of innovation and technology in each SME and providing the necessary support to improve it.
Assisting SMEs in searching for local and international opportunities to spread.
To discuss your specific needs, contact us at: sme@kaust.edu.sa
من أهم اهداف برنامج نمو:
تحفيز ودفع النمو للنشآت الصغيرة والمتوسطة.
نقل المعرفة وبناء الخبرات للقوى العاملة.
تحديد مستوى الابتكار والتكنولوجيا في المنشآت الصغيرة والمتوسطة وتقديم الدعم اللازم لتحسينها
مساعدة المنشآت الصغيرة والمتوسطة في البحث عن الأسواق المحلية والدولية / فرص الانتشار
لمعرفة المزيد عن خدمات الإبتكار للمنشآت الصغيرة والمتوسطة، يرجى التواصل معنا عبر البريد الإلكتروني sme@kaust.edu.sa