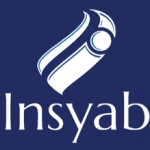 Insyab's mission is to unleash the power of collaborative robotics in mission-critical applications. Instead of working in silos, Insyab's software products allow robots to interact in real-time, share their learning, and effectively perform swarming routines. It literally unlocks a "1+1=3" type of value proposition.
The foundation of our products is a robust wireless connectivity technology offering extremely fast dissemination of information between robotic agents. Coupled with highly-efficient collaborative mission planning algorithms, Insyab's technology is designed with scalability in mind from day one.
Our solutions promise order of magnitude kind of impact:
In a search & rescue context for example, using our technology in conjunction with a vision-powered swarm of drones can help reduce the chance of missing a survivor by 5X.
Counting crowds can be carried out in less than 20% of the time compared to classical methods.
A swarm of robotic agents equipped with Insyab's technology can finish asset inspection jobs (e.g. wind turbines, solar panels, tank farms, pipelines, etc.) in a fraction of the time.
The idle time of a shuttle in a fleet of autonomous shuttle buses can be slashed by a factor of 2X compared to typical fleet management solutions available today.
Insyab licenses its software solutions to gear makers, services providers, and system integrators. Our software products are in use already by clients in France and USA who are mainly active in the energy industry.