Martin Ibarra and Michael Margineanu are two KAUST PhD students with a deep interest in the translational opportunities of bioscience research. Working with KAUST Innovation and Economic Development (I&ED), the pair designed KAUST's first bio-entrepreneurship ideation workshop for a large turnout of Biological and Environmental Science Engineering (BESE) students and postdocs.
For Margineanu, a PhD student in the field of neurobiology, the objective was to help young researchers take a step away from the lab bench and start thinking about what impact their research could have in the world. "We wanted to ignite their interest in founding a biotech startup and provide them with strategies to identify real-world problems that they could solve with their scientific knowledge."
The BioTech Startup Journey
The journey from bioscience research to a biotech startup can be a long one. Commercializing university research generally starts with years in the lab, air-tight intellectual property, and then a long spin-out into the world of venture capital and investment. To understand this journey, speakers from Noor Diagnostics and Discovery (Noor Dx), Cellestia BioTech, Kyanos Biotechnology and SaudiVax shared their experiences about the different stages of the startup journey.
Dr. Rajwinder Lehal, a cancer researcher at the Swiss Federal Institute of Technology, Lausanne (EPFL), successfully co-founded Cellestia BioTech, a bio-pharmaceutical company with a focus on anti-cancer drugs. Currently in clinical trials and finalizing a series A funding round, Dr. Lehal had some words of advice and encouragement to researchers looking down the entrepreneurship path. "I wanted to make a difference and go beyond laboratory research to do something on my own and become an entrepreneur."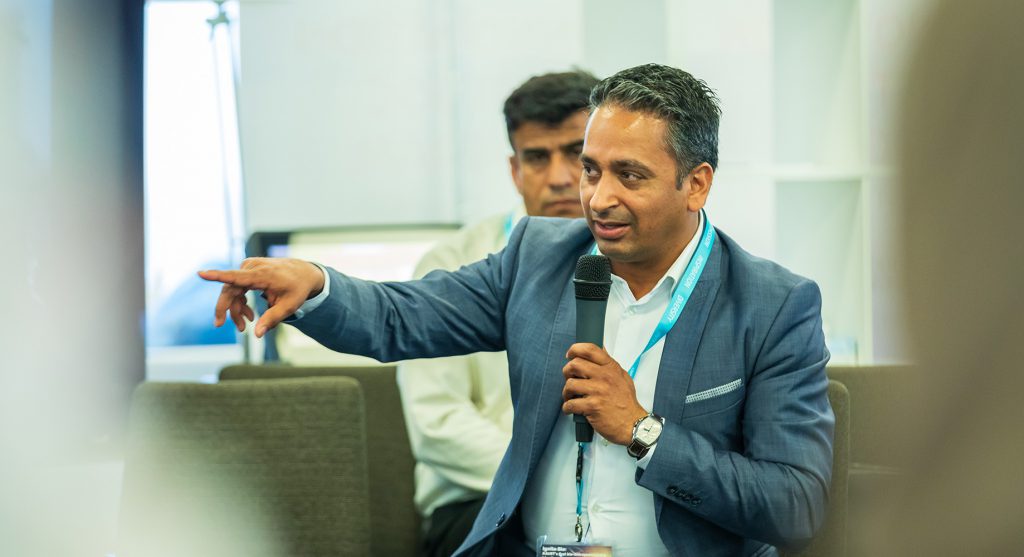 Highlighting the journey in the Kingdom were three Saudi-based startups with very different stories. Central to all three was a clearly identified need specific to the Kingdom. For both Noor Dx and Saudi Vax, there is a critical need and clear business opportunity to provide services and products not currently available in the country. NoorDx will offer the first advanced genetic diagnostic testing laboratory with an aim to provide precision medicine capabilities for the Middle East. SaudiVax are scaling-up to open a facility at KAUST that will produce vaccines and other halal-based pharmaceutical products. For Kyanos BioTechnology, the idea was born out of the region itself, with the Red Sea providing the key ingredient, micro algae. Kyanos BioTechnology intend to leverage this unique ingredient in the production of commercial anti-ageing skincare biomass.
Unlocking big ideas
Bringing ideation to life and providing students and postdocs the tools to unlock their biotech ideas was at the heart of the workshop. In a sprint ideation session, participants were divided into groups focused on agricultural biotech, biomaterials, precision medicine, biologicals, and microbial technologies with the goal of identifying a clear problem and solution.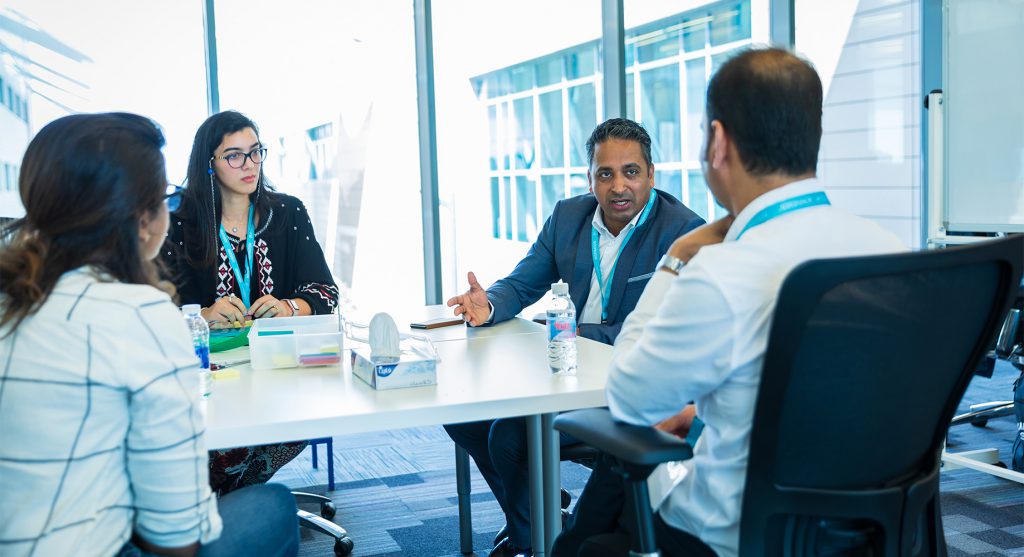 For Ibarra, a PhD student in metagenomics, the ideation sessions were essential to helping researchers come up with ideas for projects that go beyond the lab. "The ideation session gives researchers a taste of the innovative thinking process for a startup. This is very different from the research that we are doing. When setting up a startup you need to find out the real-world problems and how the scientific knowledge that you already have can solve those issues."