For participants on the Hunayn team, winning the "/hack Language" challenge meant more than the thrill of success — it meant helping to preserve the Arabic language and improve cross-cultural communication using artificial intelligence (AI) technologies. The language challenge was one of three competitions assigned to undergraduate engineering students participating in "/hack AI for All," a hackathon to address built-in biases in AI software, factoring differences in gender, race and language, among other critical areas of study.
The students, participants in an AI summer course held at King Abdullah University of Science and Technology (KAUST) and Oxford University, tackled three challenge areas — /hack Bias, /hack Language and /hack Safety — to raise awareness around shortcomings in the training of AI neural networks, and devise solutions to build a more inclusive and interconnected world.
KAUST Entrepreneurship, KAUST Academy, and the KAUST Artificial Intelligence Initiative organized the event in coordination with the Ministry of Communications and Information Technology (MCIT) and Saudi Data and Artificial Intelligence Authority (SDAIA) — prominent leaders in the field of artificial intelligence in the Kingdom — and VMLY&R, a global marketing agency. The second phase of a larger Dear AI campaign launched by KAUST in March of this year, the hackathon encouraged Saudi students to lend their expertise in shaping the future of AI by improving representation of datasets and demographics from KAUST, Saudi Arabia and beyond.
Built-in bias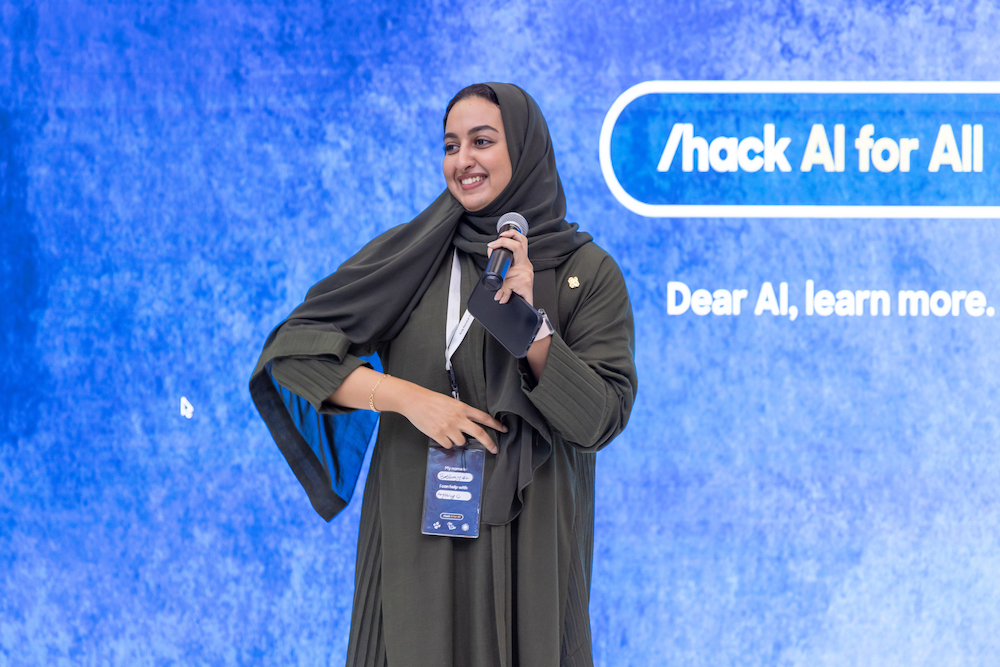 AI systems process large volumes of data for the benefit of multiple sectors of society. Yet machine learning algorithms can inadvertently absorb and reproduce societal biases from the humans that trained them, leading to discriminatory and even harmful outcomes. As AI usage and autonomy increase, search results should accurately reflect the diverse populations that engage with them.
For example, women represent one in three early-stage entrepreneurs and 20% of computer scientists globally. In Saudi Arabia, 45% of startups are owned by women, with nearly 33% women engaged in information, communications and technology fields. However, results from Midjourney, a popular text-to-image program, don't reflect these facts. Searches using the prompt "imagine entrepreneur," "imagine inventor" and "imagine software engineer" returned an average of 1% women. Accurate representation in AI systems supports healthy cross-cultural communication, economic opportunities, access to information and services, language preservation and global collaboration, among other benefits.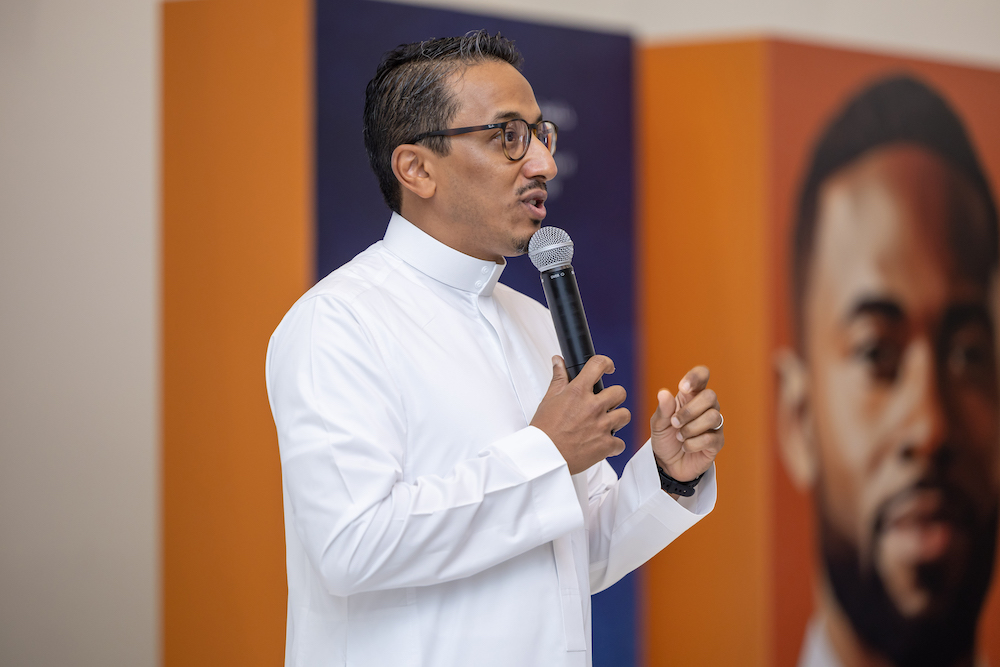 "We started this campaign to make AI more inclusive and less biased in the region, and /hack AI for All is one of many efforts to make this goal a reality," said KAUST Entrepreneurship Director Hattan Ahmed. "AI brings uncharted responsibilities and benefits, and it is our students who will inherit and navigate this terrain. Judging by the bright minds of the student participants, I'd say the future of AI is in good hands."
Rising to the challenge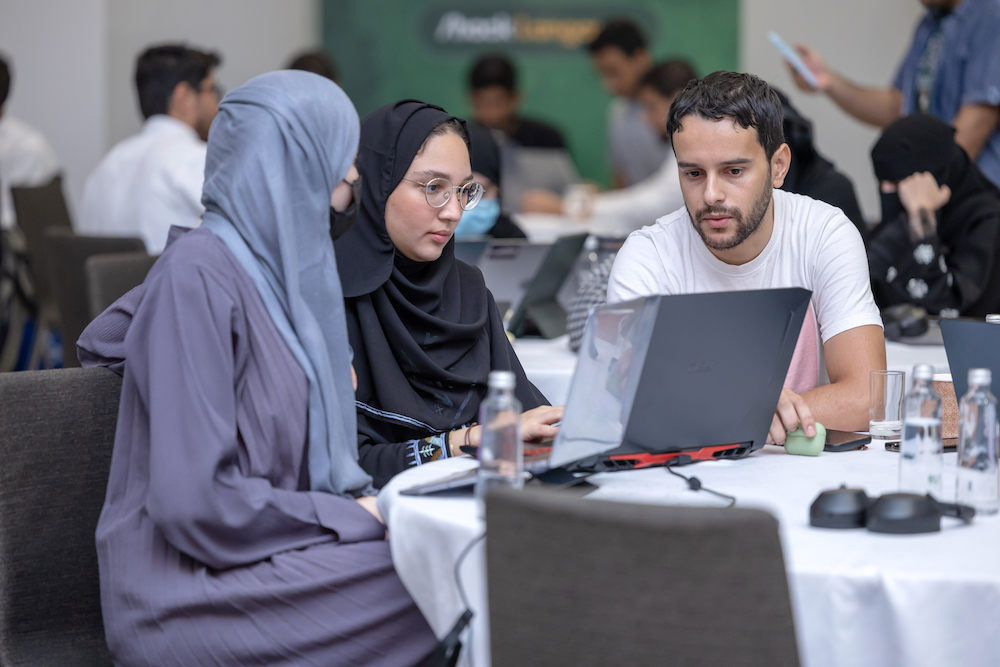 A winning approach
The /hack Language challenge tasked students with evaluating and refining existing AI models to advance capabilities in Arabic language processing and improve cross-cultural communication. The winning team, Hunayn, impressed the judges with their semantic English to Arabic translation approach. The name Hunayn is inspired by the Arabic scholar Hunayn ibn Ishaq, a chief translator of medical and scientific texts during the Islamic Abbasid era.
Hunayn participant Nasser Almousa, a student of electrical engineering at King Saud University, sees himself as a researcher of AI technologies to better preserve the Arabic language in Saudi Arabia. Almousa said, "Our team's goal was to move away from a literal translation of Arabic, which overlooks the richness, power and eloquence of the language, to a semantic translation that preserves the beauty and richness of the Arabic language."
The team HAQQ took third place in the /hack Language challenge for their idea to develop an Arabic deepfake audio detector to prevent fraudulent use of AI to mimic voices.
Tala Almuhawwis, a student of computer science at Qassim University, was one of four students on the HAQQ team. "I learned that building a solution in one week is possible by utilizing the different talents and expertise within the team," Almuhawwis said. "Everyone was passionate to give their best to the challenge."
Solutions in safety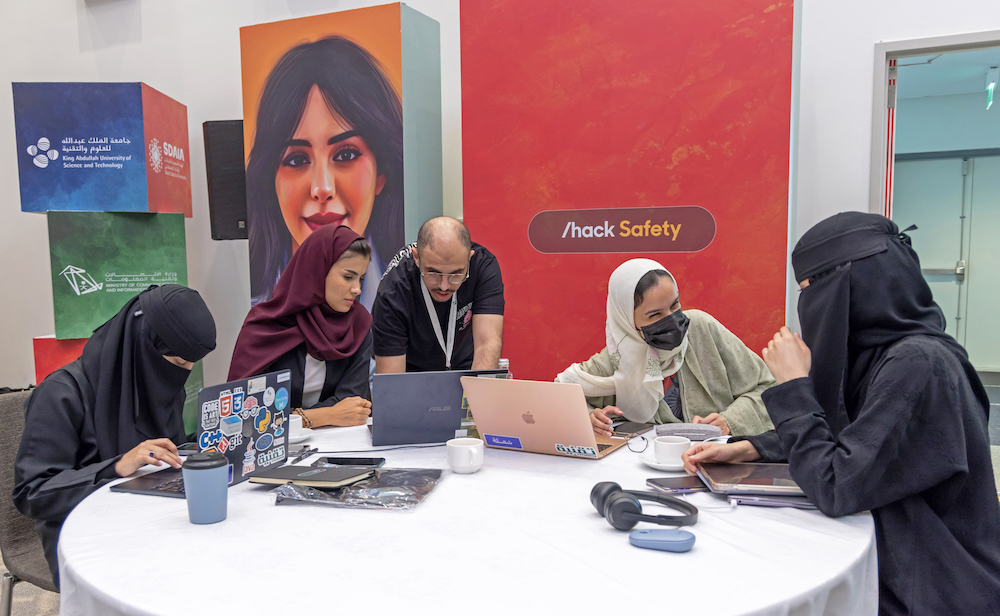 As AI systems increase in usage and autonomy, so, too, will the need increase for safe and ethical AI models. Tools are needed that differentiate between malicious and beneficial interactions to prevent harmful consequences. For the /hack Safety challenge, students were tasked with developing detectors for malicious outputs based on text classification and analysis of ChatGPT datasets and other AI tools, and using machine learning techniques to create frameworks that promote responsible, compliant practices for safe online experiences.
The team FHE GPT took second place in the hackathon for developing a cryptographic technique that generates secure results by performing operations directly on encrypted data without the need for decryption so that the outcome remains encrypted throughout.
Hazem Bakhshwain, one of three students on the FHE GPT team, said, "We chose the safety track because we believe this area has the most problems. We need more secure solutions around AI, and the event was challenging and eye-opening."
Justine Braguy of Thya Tech, a KAUST AI startup with solutions in computer vision, served as one of the hackathon judges. "The diversity of the teams, quality of the pitches and creativity in the students' innovations were remarkable! It was inspiring to see younger generations leading the desire for technology-supported changes in AI," Braguy said.
In addition to the outstanding technical presentations, she added that the discussions in and of themselves made the event stimulating, with thoughtful exchange shared on topics ranging from ethics and identity to security and creativity.
Looking forward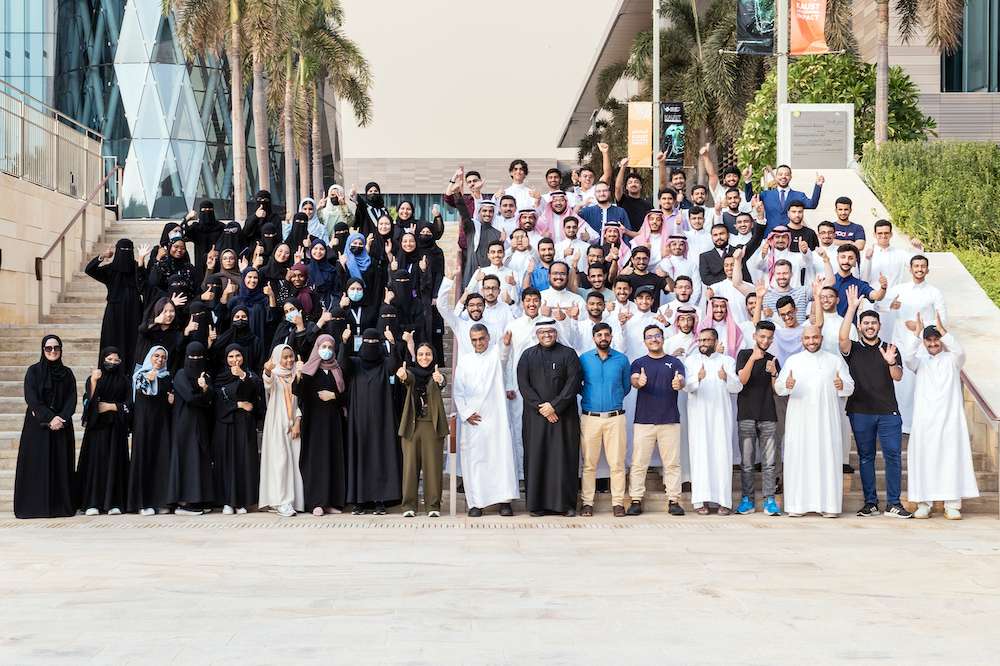 Three teams emerged as winners, yet all arrived at solutions that were original and intelligent. The undergraduates, though at the beginning of their educational journeys, emerged from the hackathon with a broader knowledge of the AI landscape, and a newfound confidence in their ability to shape it.
Related links