There's a force that takes over when you put a tent full of students, inventions and design forums together.
It's the collective momentum of innovation from students who've put a lot of thought into making things that matter.
In a span of days, their protoypes are open to the public for the UAE's annual Global Grad Show, a showcase that's part of Dubai Design Week.
Planted in the middle of Dubai's up-and-coming D3 District, Global Grad Show is a gallery of inventions from the world's leading technology and design schools; 100 universities in 42 countries. A gamut of tech fill the halls: from eyeglasses that read to you, a hands-free wheelchair, to sneakers made from algae. Or in the case of KAUST's startup, SenViz, a radar that can give "sight" to the visually impaired.
How does KAUST startup SenViz help #visuallyimpaired users "see?" Cool radar tech! Check it out @DubaiDesignWeek #globalgradshow #DXB2017 pic.twitter.com/yVNqQYYCAE

— KAUST Innovation (@KAUSTinnovation) November 14, 2017
Repping at #GlobalGradShow talking radar tech that helps blind people "see" and be cane free! Booth E49 pic.twitter.com/HG2T1xEoDy

— CRIS ROMENTO (@cris4marketing) November 14, 2017
Radar Researchers at KAUST developed SenViz as a product that allows people to enjoy the outdoors without worrying about using or losing a cane. The technology can detect objects 2 to 5 meters away and even counts stairs. It's a trifecta of wearable tech, currently used as separate entities for navigation, object detection, and collision avoidance.
The device caught the attention of the Global Grad Show, inviting SenViz to showcase their product.
The potential for this technology isn't even on the market yet. Imagine a drone that can deliver a package at super speed or robots that bring food. Now that's the future. As curator Brendan McGetrick said in a previous interview: "Although design is ultimately meant to be practical, I think it's essential for students to also be producing ideas that aren't immediately applicable — or even possible — but expand the scope of how people see a problem."
Why Design Matters

The juxtaposition between good design and engineering are moving the world of science forward. Science and design should be symbiotic.
Even now, the word "design" is an umbrella term; widely used to mean all sorts of things. However, the major part of how we live and function has to do with design that is timeless—think of a chair, a hospital bed, solar panel, or water bottle. Bottom line– the future of science relies on design: it plays a major part in how a technology looks, feels, reacts.
The concept that design makes things "look nice" is outdated. Design makes things useful and increases the possibilities of science.
Which brings up the question, how does design innovate?
Design showcases the culmination of research, and answers the question: "how do we let everyone know this thing/invention/service/formula can be used to solve a problem?"
Design pushes the goals of technology forward. Good design gets people's attention and allows them to "see" research. Anyone who doesn't think design goes with science should look at the top inventors in human history, or even the last decade (check out some great material at the bottom of this post).
It's meet ups like Global Grad Show that remind everyone of something so intrinsic: that science and design are reflected in everything, and everything to come.
Learn more about KAUST Startup SenViz
Resources on design:
The Innovators: How a Group of Hackers, Geniuses, and Geeks Created the Digital Revolution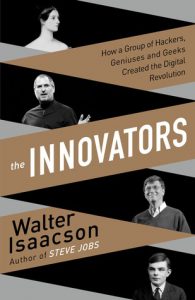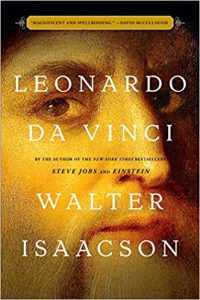 BBC's History of the World in 100 Objects: