The innovative architecture design and custom algorithms behind the TurboLED display technology save up to 50% battery power while delivering more color to digital screens.
Digital devices such as phones and laptops use a lot of battery power to render the images we see on displays. As consumers increase activity on their mobile devices, so too does the need increase for devices with long-lasting, reliable batteries.
A novel display technology called "TurboLED" reduces the power consumption of devices by 50% — savings that benefit consumers by extending the life of cell phone batteries up to three to four hours each day. It does this while also providing larger, rich-spectrum displays. Whereas only 52 percent of colors are rendered on standard displays, the TurboLED display makes up to 76 percent of the colors visible — the first display design of its kind in the world with this capability.
Excyton is the innovative startup and industry game-changer behind the TurboLED display technology. Founded in the United Kingdom in 2019 and based at King Abdullah University of Science and Technology (KAUST) in Saudi Arabia, Excyton developed its proprietary design architecture and software with the help of $2 million USD in funding from KAUST's early stage investment fund, KAUST Innovation Ventures.
"KAUST is a hub for the best and brightest minds from around the world. We are thrilled to see Excyton delivering new innovations to the market, and proud to support them in advancing their cutting-edge technology," said Interim Vice President of Innovation Ian Campbell.
Collaboration with KAUST has enabled Excyton to rapidly develop its technology using KAUST's state-of-the-art infrastructure, which includes access to specialized labs and a network of research centers and subject experts.
Excyton co-founder and CEO Dr. Peter Levermore said, "The facilities at KAUST are extraordinary. I've worked in this industry all around the world, and the quality of the research and development facilities at KAUST are exceptional. We are very excited to bring Excyton to KAUST and the Kingdom."
The pixel difference
TurboLED's pixel design is what makes it unique from standard light emission displays. The hardware utilizes a six sub-pixel format instead of the three primary sub-pixels used by industry standard displays, where deep red, green and blue are used to build the entire color spectrum, including lighter shades. However, it takes extra energy for devices to convert deep colors to lighter colors. Approximately half of the battery power of phone screens and monitors is used for this purpose. Much of the time this conversion isn't necessary, as the majority of images captured and expressed don't contain deep colors in the first place.
TurboLED functions similar to a turbocharged engine, which kicks in power when needed. With the six sub-pixel design, the display includes a set of both light and deep RGB colored sub-pixels; the three lighter RGB sub-pixels are used the majority of the time, and the deeper colors are used only as needed, therefore saving energy. Custom algorithms are used to analyze the signal content and determine which to use when.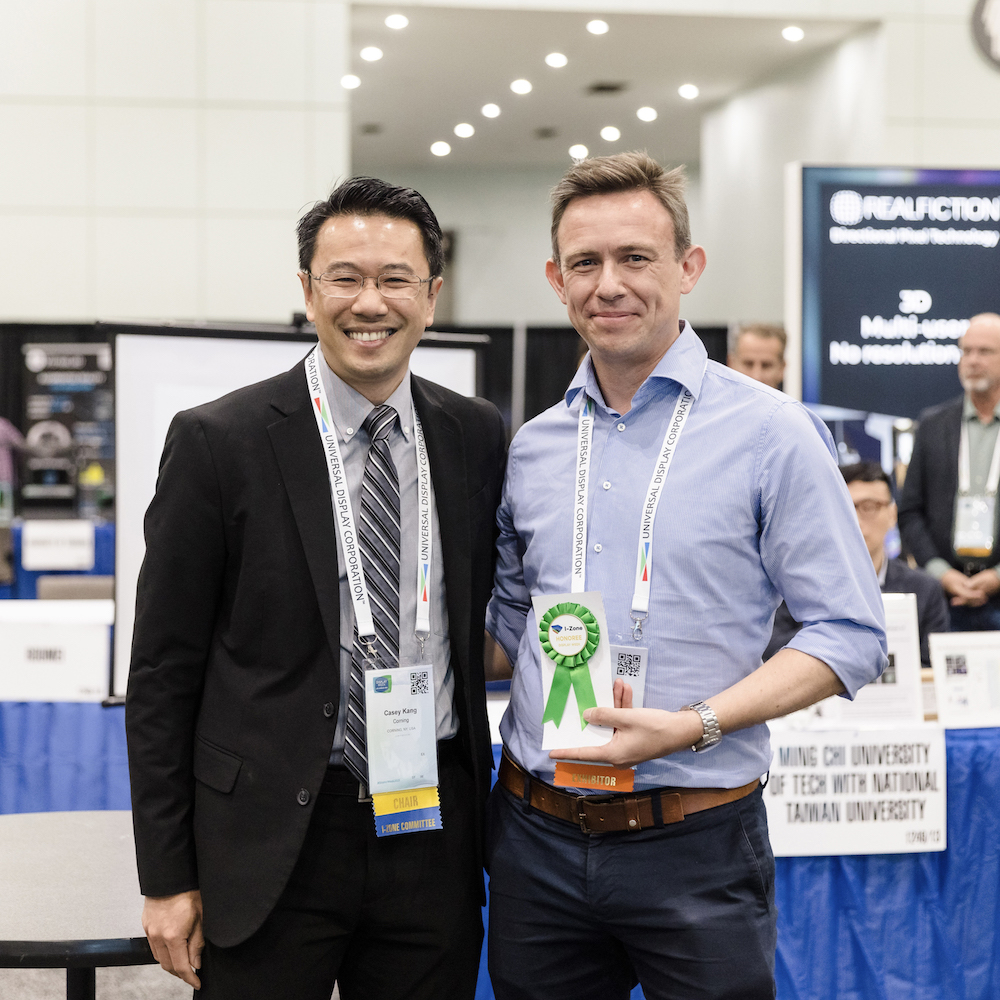 For this achievement, the TurboLED innovation won the I-Zone innovation award for its "Novel Power Saving TurboLED Pixel Design and Algorithms" at the 2023 Society for Information Display's (SID) Display Week, the flagship tradeshow of the display industry. The recognition distinguishes Excyton before leading display manufacturers such as Apple, Samsung and LGD from among the throng of other attendees vying for attention with their latest technologies.
"The display industry is seeking power efficient technologies to enable new features and longer battery life for the consumer," said Levermore. "Excyton is now working with display manufacturers to bring power efficient TurboLED displays to market."
Excyton's TurboLED technology also sets the startup on track to become the first company to meet the new Rec. 2020 standards for color gamut set by the International Telecommunications Union (ITU), the United Nations agency that regulates global communications networks and technologies.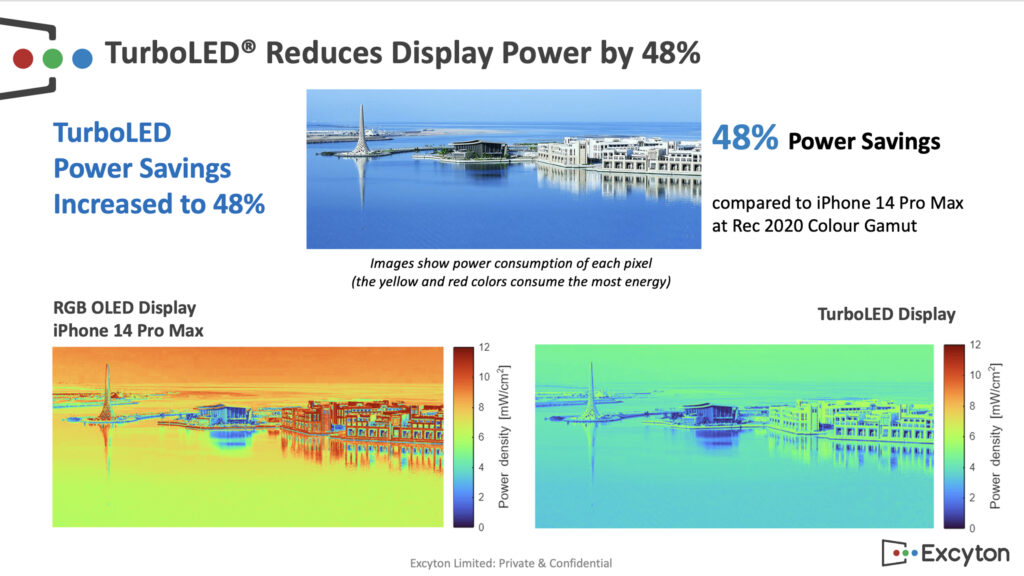 From incubation to market
With KAUST seed funding and research facilities having given Excyton the needed boost to develop and promote its TurboLED technology, and the recent awards bringing encouragement, the startup is ready to make the leap toward commercialization and is in discussion with display manufacturers about a prototype that could be marketed.
"We expect a bright future for Excyton," said Gary Rubin, Head of KAUST Innovation Ventures. "KAUST investment and resources have significantly contributed to the development and success of the technology, and KAUST will continue to offer further guidance and support toward its continued success. Excyton is a company we're excited to see grow."
KAUST provides seed to early stage investment to promising startups such as Excyton to catalyze innovation, entrepreneurship and technology/product development to help build a deep tech ecosystem in the Kingdom. The University provides an array of resources — from early stage research and development to connecting startups with investors — that enable founders to bring their ideas to life and make a real impact.
Attracting international deep tech startups to KAUST and providing R&D, growth and partnership opportunities is a University priority that supports the Kingdom's economic growth. Saudi Arabia is encouraging international startup talent to root their business in the Kingdom, offering a strategic location and resources to develop solutions that could make a qualitative impact in Saudi Arabia and the greater world.
With venture capital investments up by 72% percent in 2022, reaching $987 million USD, the Saudi entrepreneurial ecosystem is thriving, making the Kingdom an ideal place for emerging technology companies to grow.
Related links