For the first time KAUST Innovation and Monsha'at hosted a Wamda Mix N' Mentor event at KAUST's Entrepreneurship Center. Mix N' Mentor is Wamda's flagship event, bringing together promising entrepreneurs with global and regional experts and investors to discuss their startup challenges.
As the focus in Saudi Arabia shifts towards entrepreneurship and private sector growth, support for startup culture – in the form of funding, co-working spaces, incubators and accelerators – has grown threefold since 2011, according the recent report published by Wamda Research: The Kingdom of Saudi Arabia: Status of the entrepreneurship ecosystem. Organizations like Wamda, with its 360° approach to entrepreneurship, and Monsha'at, the newly created Small and Medium Enterprise Authority, are working to bridge some of these gaps in the KSA entrepreneurial ecosystem.
Over 20 mentors and 70 entrepreneurs came together for a day of networking and peer-to-peer learning. Mentors included Nabil Nazer, Chief Investment Officer at Al Sulaiman Group, Saleh Basalamah, Cofounder at Tawseel, Amal Dokhan, Managing Director at Babson Global Center of Entrepreneurial Leadership, Nitin Reen, Director and Head of Value Creation at Wamda Capital and Ahmed Basingab, Accelerator Manager at Flat6Labs Jeddah.
Participants rotated through different mentor groups asking their most challenging startup questions. The most common conversations focused on the early stages of startup development – identifying a target audience, clarifying their problem and defining the solution.
Unsurprisingly, another question on everyone's mind: how to scale up?
Nabil Nazer from Al Sulaiman Group had this advice for startup service providers: "Focus, focus, focus. Don't start in 10 cities and fail. Start in 1 and scale."
Unique to this event at KAUST were speed networking sessions where participants could connect with technical web developers and entrepreneurs. Additionally, participants could choose from a series of workshops about fundraising stages, digital marketing and legal advice.
Mustafa Mousa, Cofounder of Sadeem explained why he participated in Mix N' Mentor, "We're here to network, meet investors, potential collaborators and partners. And also, to understand the current climate of startup culture in general."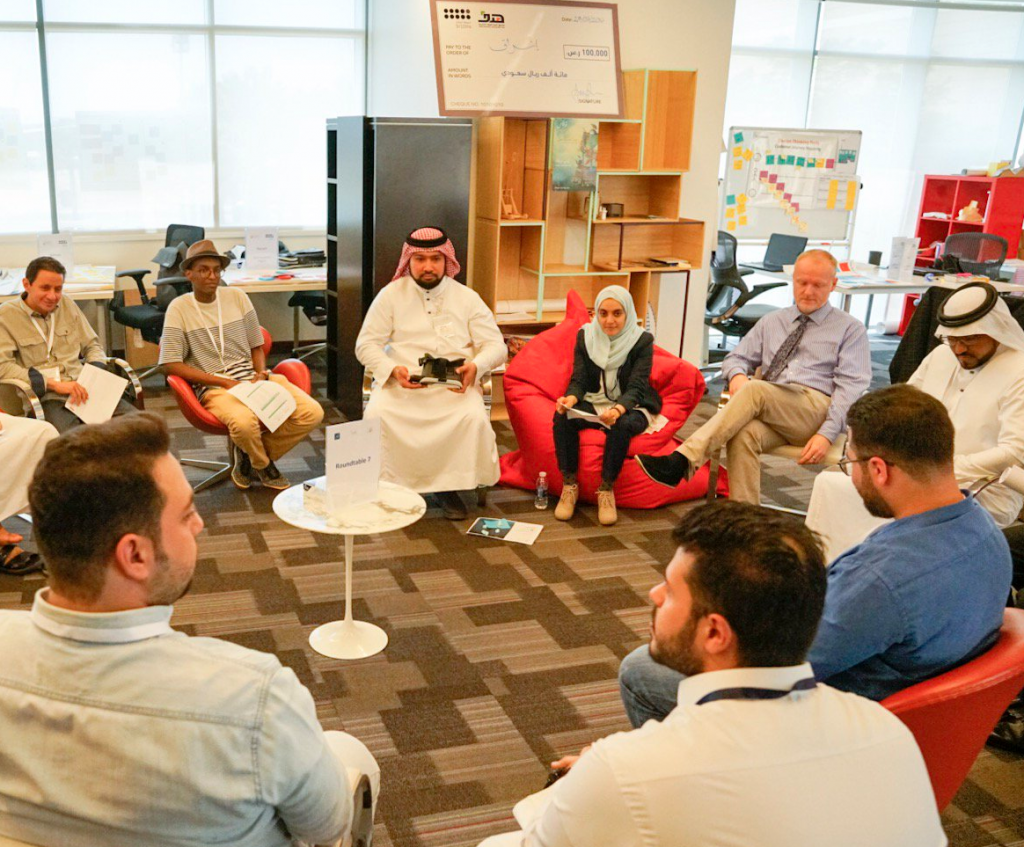 Are you a startup?  Learn more about how to join one of our KAUST accelerators!