TAQADAM University Accelerator Program Bootcamp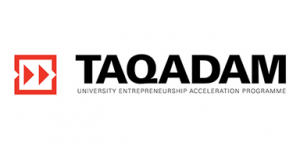 TAQADAM is a multi-university startup accelerator program delivered by KAUST to the kingdom with sponsorship from SABB bank. The program equips entrepreneurs with the tools and support required to successfully launch a technology based company through mentoring, marketing, ideation, fundraising and product design.
Accepted startup teams will receive up to $40,000 in grant funding and access to the co-working space at the KAUST Entrepreneurship Center.
APPLICATION IS NOW CLOSED