Financial Modeling for Startups, by John Eager
November 22 6:00 PM

-

8:00 PM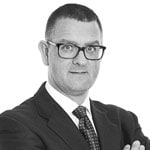 Join us to learn from John Eager, CEO and founder of WinAbu Consulting, how to build a financial model for your startup.
About John Eager
On qualifying as an accountant in 1994, John's first assignment was in the dynamic growth-by-acquisition Adare PLC. He followed this with a long period as finance professional and project manager in the emerging Irish technology sector, in both bootstrapped and funded companies. He managed startups and spinouts, raised equity and developed and appraised business plans for small Irish technology companies. Moving back to Adare in 2001, he was responsible for IT across the group and managed several internal corporate ventures using the Internet and new software to build customer solutions. He served two periods as Interim Finance Director in crisis situations in large subsidiaries of the group. He worked there until the group's trade-sale and successful exit from MBO in 2006. Since 2006, John has been involved directly in solving problems. He joined, and led as Interim MD, the post-receivership rescue of the well-known publication Buy&Sell in 2009, resetting its business model for the Recession. In 2010, he was appointed CEO of Snap, the national print franchise, to lead the long-term turnaround of the network of franchises. This included the successful acquisition of a leading website services company to complement the move into online. John has lectured widely including at the DCU Ryan Academy for Entrepreneurship in Ireland. He is a Chartered Accountant, a member of the Chartered Accountants Interim Managers group and has an MBA from the University of New Hampshire in the US (2009).
* A KAUST ID or official visitor pass is required to attend this event. If you are a visitor, register as "Non-KAUST member" then contact entrepreneurship@kaust.edu.sa to arrange for your access to campus.