Arabian Tech Tour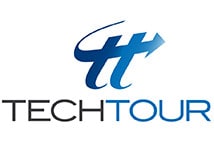 Entrepreneurs will have an unprecedented opportunity to meet 80+ international and regional VCs, CVCs and Business Angels in the upcoming Tech Tour hosted at KAUST.
The tour will showcase 25 emerging companies and 25 companies in the development/growth stage. One-to-One meetings are offered to entrepreneurs so they have the chance to meet with the key investors. They will also benefit from networking opportunities, local and international media exposure and potential opportunities to secure funding.
Applications are open until June 30, 2015. Click here to apply and learn more.