The KAUST SME Survey is the Kingdom's first survey to focus on SME R&D engagement with research institutions. This timely survey aligns with a main objective of the Kingdom's Vision 2030: to increase SME contribution to GDP from 20 percent to 35 percent by 2030.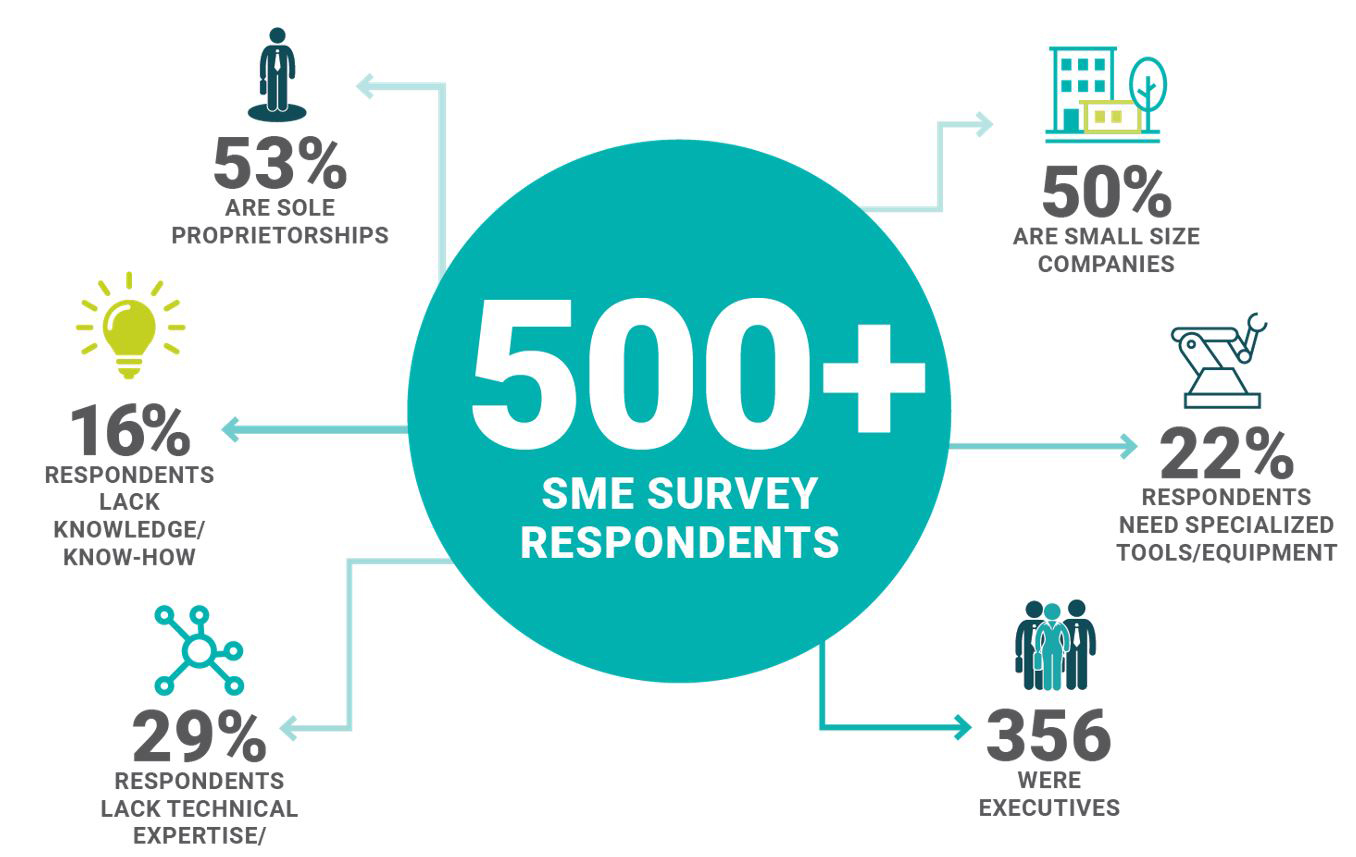 The King Abdullah University of Science and Technology (KAUST) SME Innovation Services will support the SME community by capitalizing on KAUST resources and capabilities. To better understand how SMEs and universities can interact, KAUST surveyed more than 500 SMEs in Saudi Arabia. The objective of this survey was to understand how KAUST can support the SME sector by developing programs and initiatives that affect the SME ecosystem.
تستهدف خدمات الابتكار للمنشآت الصغيرة والمتوسطة من جامعة الملك عبدالله للعلوم والتقنية (كاوست) دعم مجتمع المنشآت الصغيرة والمتوسطة من خلال الاستفادة من موارد الجامعة وقدراتها.
ومن أجل تحقيق فهم أفضل لكيفية استطاعة المنشآت الصغيرة والمتوسطة التفاعل مع الجامعات، قامت الجامعة باستبيان آراء أكثر من ٥٠٠ منشأة صغيرة ومتوسطة في المملكة. ويهدف هذا الاستبيان إلى استجلاء السبل التي من خلالها يمكن للجامعة دعم قطاع المنشآت الصغيرة والمتوسطة من خلال تطوير البرامج والمبادرات التي تؤثر على منظومة المنشآت الصغيرة والمتوسطة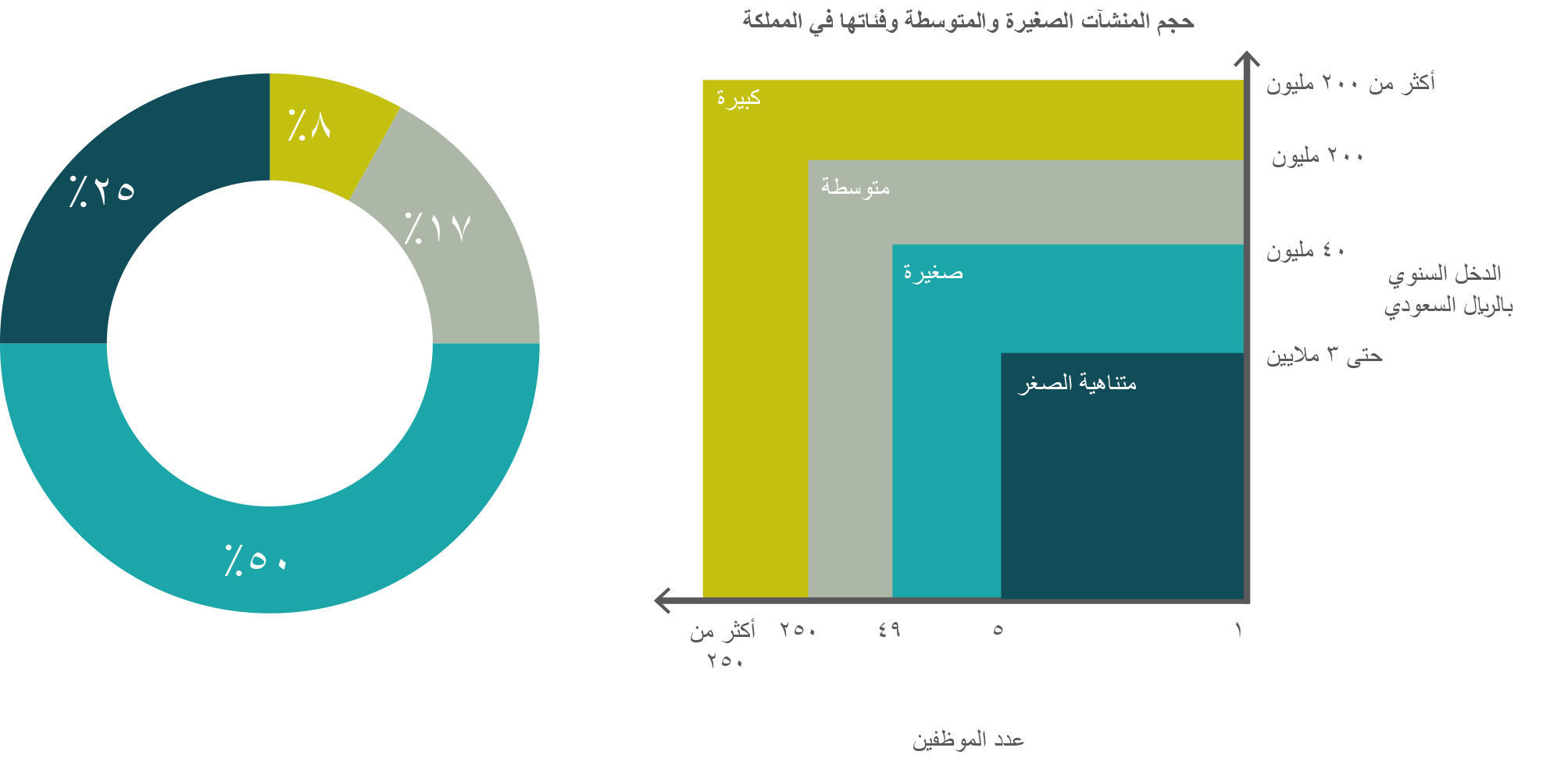 لا يفوتنا أن نذكر أن استبيان المنشآت الصغيرة والمتوسطة بجامعة الملك عبدالله للعلوم والتقنية هو أول دراسة استقصائية في المملكة تركز على مشاركة المنشآت الصغيرة والمتوسطة في البحث والتطوير مع المؤسسات البحثية. ويتوافق هذا الاستبيان الموقوت مع الأهداف الرئيسية من رؤية
المملكة ٢٠٣٠ وهو زيادة مساهمة المنشآت الصغيرة والمتوسطة في الناتج المحلي الإجمالي من ٢٠ بالمئة إلى 35 بالمئة بحلول عام ٢٠٣٠ .