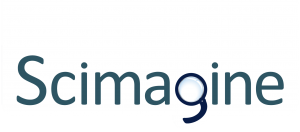 Scimagine [sʌimədjin] is an information technology startup that invented an innovative web-based platform for categorized experimental data and visuals. It aims to be the leading global scientific experimental data curator and provider. Scimagine is incorporated in the Kingdom of Saudi Arabia. The startup is going to solve the following problems in Science:
The invisibility of the experimental data. Currently scientists cannot search and find the most of experimental data, because it is hidden behind the paywall of behemoth publishers. Moreover, the important data is hidden in the PDF files of supporting materials to the scientific articles, which makes it even more invisible. The independent community of the expert curators extract this data from their documents, organize it in our database with multiple categories and filters and make it visible and searchable.
Waste of the Scientific Data. The scientists do experiments and generate a huge amount of precise data, but not all from this data got eventually published, most is just discarded or stored on the personal or institutional drives. It is because the scientific article is a full philosophical story and not all the data may fit this story. But thousands of nanomaterials, for example, synthesized and characterized daily and this information has a huge value if other scientists will have access to.
Modern scientists are looking for more visually appealing representation for their research, because human perceive visual information faster and deeper compared to the semantic and numeric ways of representation. For this Scimagine built a photostock-like database for the illustrations, edugraphics, infographics and animations that could be purchased and used by scientists in their presentations, papers, books and educational materials and lectures.