At KAUST, we believe that the future belongs to those who are able to think creatively, as well as lead and inspire other people to greatness. But how do you teach skills such as leadership and innovation?
There is a growing movement in higher education institutions to teach entrepreneurship as a core skill set — not just as a career path, but as a development tool.
In a recent survey, we asked 253 Saudi innovators about their reasons for taking entrepreneurship training. They told us that personal skills development was an even bigger motivational factor than founding a startup.
That's why we've created the Entrepreneurship for All program, a new course for all KAUST students.
What is Entrepreneurship for All?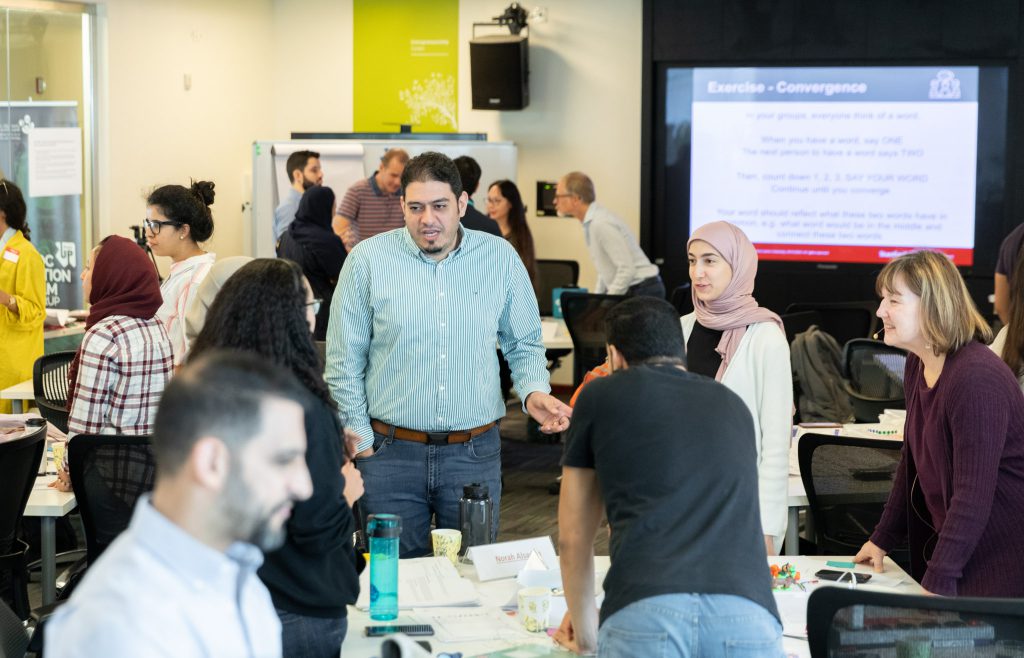 Entrepreneurship for All is a two-week intensive bootcamp designed to teach students at KAUST how to think like an entrepreneur and act like a leader.
We believe that an entrepreneurial mindset fosters creative thinking and organizational skills, which is important in every field of expertise — from engineering to biochemistry.
As stated by KAUST President Tony Chan during his introduction to the course, "Entrepreneurship is the new math. The innovation skills learned through the practice of developing a startup and commercializing research stay with students throughout their careers."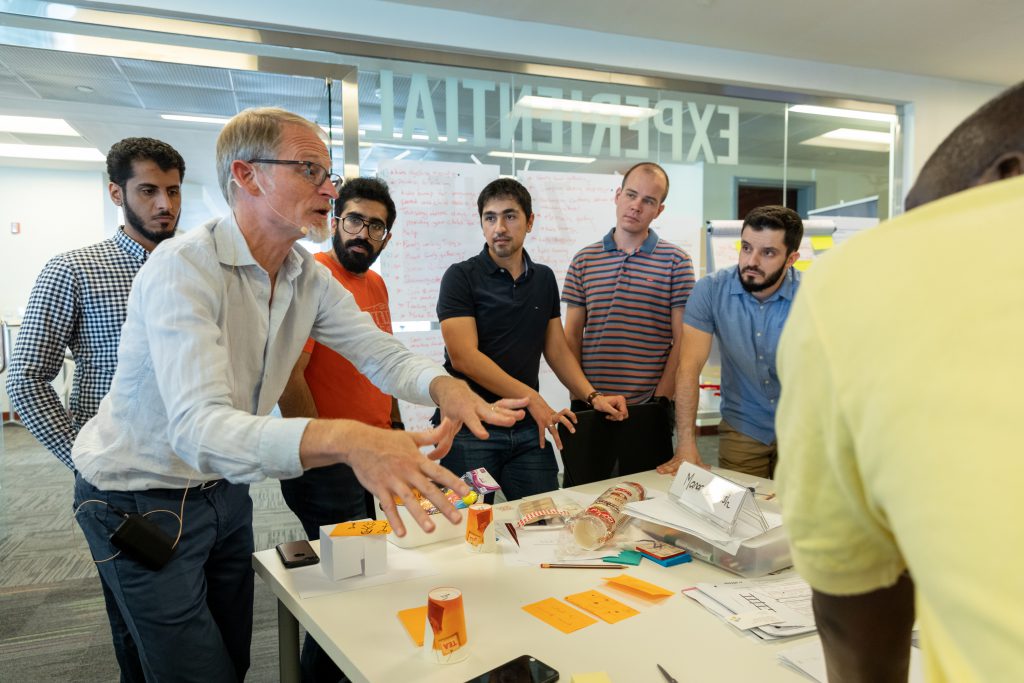 Here are just some of the skills our students learned by using design thinking methodology during Entrepreneurship for All:
Market research – how to analyze the market and identify an opportunity.
Product design – how to take an idea and turn it into a market-ready product.
Venture creation – how to organize and lead a group of people to success.
Problem-solving – how to turn a temporary setback into long-term growth.
Leadership – how to inspire others, be a team player and make the right decisions.
The program combines interactive workshops where students learn and exchange ideas with the practical knowledge of hands-on projects.
The Entrepreneurship for All program took place for the first time in January 2020 at the KAUST Entrepreneurship Center with a curriculum developed by Stanford Center of Professional Development (SCPD).
Who is Behind the Program?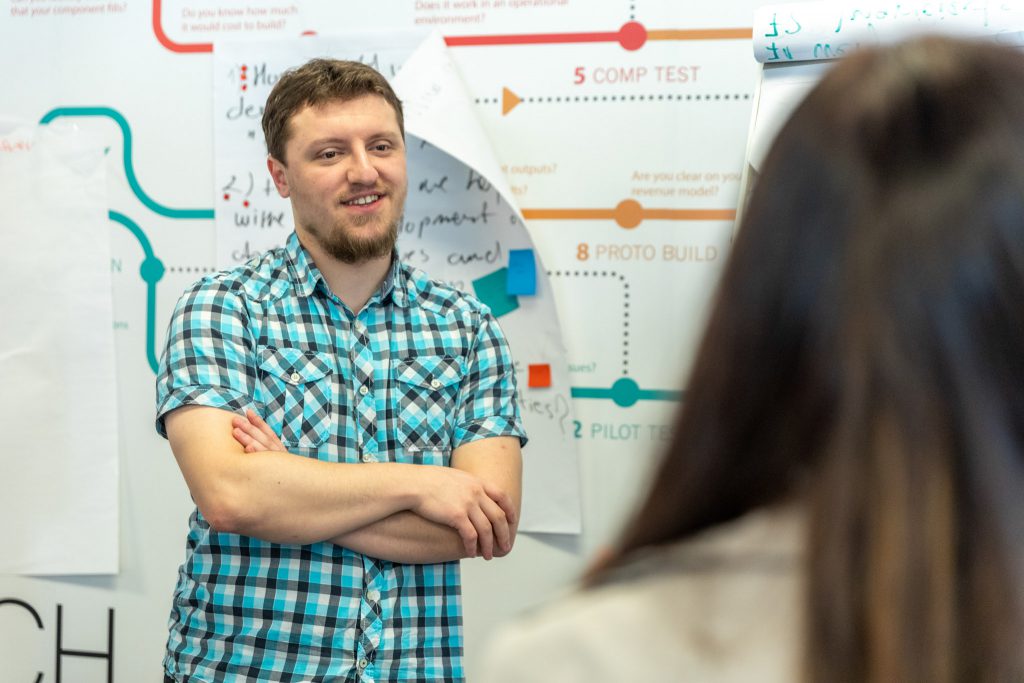 The program is a product of a new collaboration between KAUST and the Stanford Center for Professional Development. Both KAUST and the SCPD are leading academic institutions with a shared focus on entrepreneurial development, which made it a natural match.
For example, KAUST has created an entrepreneurial ecosystem that offers students and entrepreneurs with educational support with programs like the TAQADAM Startup Accelerator, the KAUST Saudi Leadership Program
Likewise, the Stanford Center for Professional Development has contributed to the academic advancement of over 190 countries and has valuable connections to major industries across the globe.
What Are the Outcomes of Entrepreneurship for All?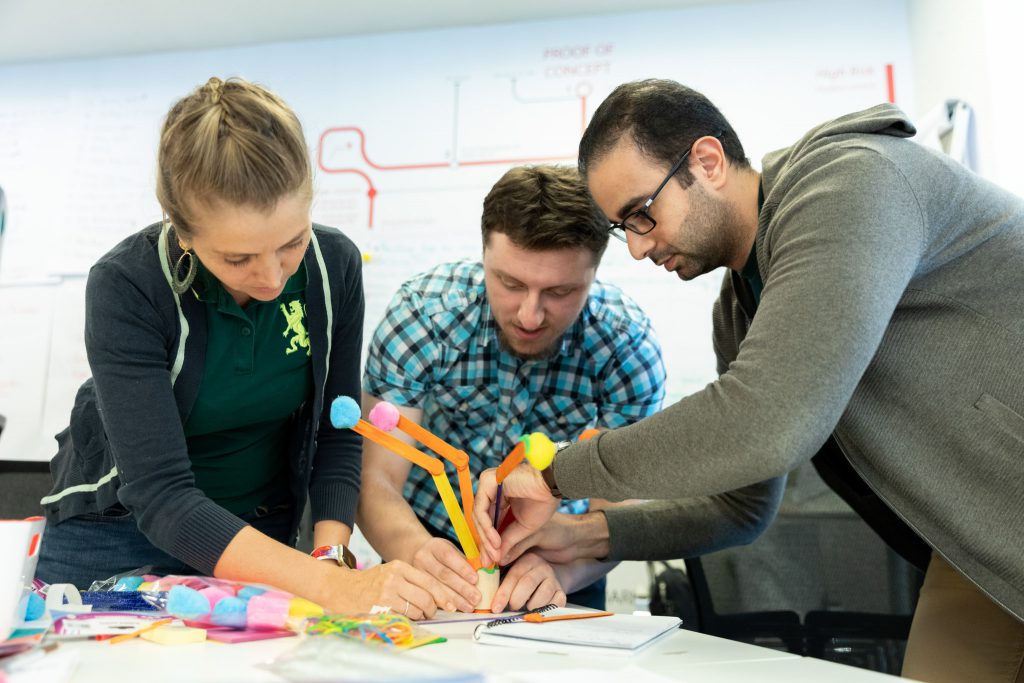 The response from our students has been overwhelmingly positive. Entrepreneurship for All has provided all participants with a mix of creative thinking and practical skills they can apply to their post-graduate education as well as their professional career.
The program is applicable to everyone — no matter what they study. Whether the students are engineers or computer scientists, the outcomes of the program are vital for long-term career advancement and opportunities for personal growth.
This is what Khalil Moussi, a Ph.D. student in Electrical Engineering at KAUST, had to say about the program:
"As a Ph.D. student in Electrical Engineering, I think that attending such a course is really out of the ordinary from the tasks that we are doing daily. It is an incredibly enriching experience, especially being exposed to highly qualified trainers with up-to-date knowledge and also being surrounded by multi-disciplinary students.
Entrepreneurship for All was a great opportunity to learn more about the entrepreneurial mindset and how to live with it even in our daily life. A fundamental part of entrepreneurship is the pursuit of opportunities; I believe that this course is one that students at KAUST should never miss.
I consider this course a critical piece of knowledge that I have added to my educational puzzle throughout life. There are numerous beneficial outcomes of the course; one of them is developing a new mindset and thinking style in pursuit of opportunities."
What is Next for KAUST and our Students?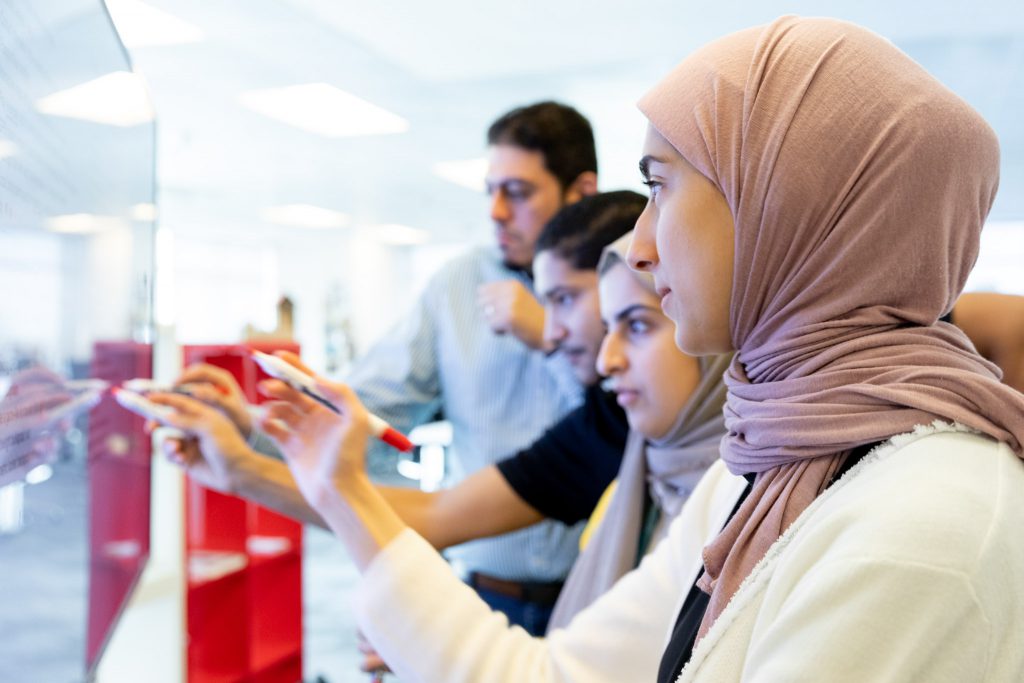 Each year, more students benefit from a growing number of skills as our university continues to expand its portfolio of entrepreneurial programs.
In turn, our graduates help inspire the next generation of students through their achievements both in Saudi Arabia and internationally.
Want to know more about how we nurture the leaders of tomorrow? Join us at KAUST and find out how to turn your business idea into reality or learn more about our TAQADAM Startup Accelerator program and our funding offerings.